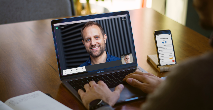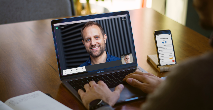 Software Essentials for Massage Therapists
Software Essentials for Massage Therapists
Some of the very first side effects of covid-19 were temporary business closures. Depending on which state you were in, massage therapy businesses had to shut down for a period of time. Very rapidly, technology took on an even bigger role in life and business than ever before. For massage therapy businesses, the software companies they relied on for regular operations suddenly became a lifeline to their clients.
We spoke with a few of these software companies to hear how they're helping massage therapists stay in touch:
The Automated Workflow
Daniel Ruscigno co-founded ClinicSense in 2013 because he wanted to automate and streamline day-to-day tasks. "The future is more automation," says Ruscigno. "We're always thinking about how we can reduce the administrative workload on massage therapists. And for every little bit we can automate, each of our customers will have the capacity to help more people experience the benefits of massage therapy."
According to Ruscigno, ClinicSense's message is simple: "We want to help relieve some of that stress by keeping your client files perfectly organized, automating the simple tasks that take up your time, and growing your business so you can have a long and successful career." To do this, they offer what massage therapists have come to expect from massage-specific software, including SOAP notes applications, online schedules calendars, appointment reminders, and a recently unveiled COVID pre-screening tool.
At the start of the pandemic, ClinicSense understood they needed to pivot as fast as massage therapists. The company was one of the first to offer massage therapists an automated COVID prescreening tool. "Before each appointment, the client is asked to complete a pre-screening form online," explains Ruscigno. "Once they submit their form, their appointment is marked with a check mark. We also added in touchless payments to reduce the number of surfaces that clients were touching and would have to be sanitized."
Helping to get massage therapists up and running on their software and seeing their clients with as little aggravation as possible is important to ClinicSense. "Technology has made our lives easier in almost every way," says Ruscigno. "But with that has come an expectation from clients that business must adapt and implement software that will add convenience to their lives. While there are plenty [of massage therapists] that are comfortable with technology, I've seen people who were nervous about using software take the time to learn and are now thriving."
A major way ClinicSense helps their customers thrive is by staying up-to-date on best practices, which includes belonging to a few networks of developers or programmers and staying informed by regularly reading publications and blogs about technological advancements, to name a few.
"When it comes to building a massage business, you have to wear many hats," says Ruscigno. "You're not just a massage therapist; you're an accountant, a marketing manager, and even a laundromat. Our goal at ClinicSense is to take a few things off of your plate." Ruscigno points out how burnout, overtime, and disorganization are key concerns he and his company hear from users, especially these days. Major highlights from the current software offerings to combat these concerns include point and click style SOAP notes, customizable intake forms, and a digital marketing assistant.
Ruscigno says ClinicSense also has a Facebook page dedicated to building community among users of the company's software. "It's incredible how people will post a question and dozens of people will jump in to help within minutes. It really is a joy to see," he says.
Innovation is Important
Mark Volkmann, CEO of MassageBook, started the business in 2010 because he wanted a software program that fit his own needs as a massage therapist. "As a massage therapist with a busy practice myself (back in the day), the features and design of the software came from my personal wish list of things I felt would have helped me with the multitude of challenges all practice owners face," he explains.
Volkmann's primary goal in creating MassageBook was for it to be seen and used as a resource, not just a product. "Our mission is larger than that," he says. "Our goal is to help massage therapists succeed as solo or smaller businesses when the odds are stacked against them. When a therapist decides to use MassageBook, whether on a free plan or paid, we're there, in real time, to answer questions and help via chat inside the software, by phone, or by email."
When COVID-19 started disrupting business in early 2020, Volkmann and his team took immediate action and used their technology skills to help massage therapists during those early days of the pandemic. "We launched a campaign to provide guidance on what folks could do to keep money coming in, scheduled consulting calls with over 2,300 of our subscribers to walk through these suggestions and help in implementing them if they wanted to," he explains.
"We've discussed how helpful the memberships feature was earlier to so many. In addition to that, we made a number of smaller changes, like adding COVID screening questions to our digital client intake forms."
Prior to the pandemic, MassageBook launched a feature called "Memberships" that allowed massage therapists to better manage their clients and receive steady monthly income during down times, like a pandemic, for example. "Most clients wanted to support their therapists during this time, and offering clients a monthly membership where credits for unused sessions could be saved up was the perfect solution," says Volkmann, adding that the membership feature has now become a big motivator for clients to book appointments more regularly.
The launch of the memberships feature reinforced for Volkmann the importance of innovation. "It's no longer OK to have a clunky and confusing interface as long as the features work," he says. "Now, people won't even consider using an application unless it's easy to use and intuitive," he says.
Volkmann and his team at MassageBook stay up-to-date on best practices by devoting a lot of time to software development. "Our engineering team lives and breathes software development. They're passionate about their work and are always eager to learn and try 'the next best thing' and stay on the leading edge," he explains. "What may surprise many is that good software development is more about having good processes in place that focus on efficiency and quality rather than using the newest tech."
Volkmann also points out how the software systems need to keep a massage therapist's business objectives in mind. "There are two key drivers in running a thriving practice," he explains. "First, practices need to be able to attract and retain clients. Second, in order to be able to handle a large number of clients without getting stressed out, practice owners need to have as many administrative tasks taken care of automatically—with all client and business information living in a single, secure place that can be accessed from anywhere at any time."
And when it comes to the technology used now or in the future, Volkmann sees the job of the massage therapist becoming more and more streamlined as automation of administrative work becomes easier. "Future trends and development will focus on finding more and more effective ways to drive clients to practices and identifying more ways to take administrative work off the shoulders of the massage therapist."
Today, he's proud of what the company has achieved. "I'm still surprised at how many therapists are using a collection of paper and various software tools to manage their practices," he says.
The Future is Digital
Howard Spector founded SimplePractice in 2012 because he saw a need for simple, easy-to-use software systems that catered to the specific needs of small business owners. At the time, he was completing his psychology training while also becoming more aware of what massage therapists in the field had to work through just to get from one client to the next. "No two massage therapists operate the same way," explains Paula Torres, director of market expansion for SimplePractice. "And because of that, it's so important to have a platform that is flexible enough to support a wide range of business styles."
Spector's vision was to simplify scheduling, client communication, billing, and marketing—all in one place. "Everything we do is in service to our customers, and about four years ago telehealth wasn't really popular, but something our company felt passionate about to help reduce the barriers to care," says Torres. "Even though we knew that the majority of practitioners out there weren't comfortable with video appointments just yet, we felt compelled to build it as an integrated part of the SimplePractice platform."
Fast forward to March 2020 and a global pandemic. Telehealth was all private practitioners could use, and SimplePractice saw an increase of telehealth competitors enter the market. "At that point though, these competitors had to catch up to where we were, so it allowed us to spend time enhancing our platform."
Torres says the customer is the source of their inspiration when they're looking for innovative add-ons. "Our product team spends countless hours reviewing product feature requests from our community, meeting with customers, and testing new features with practitioners before adding or making changes to our product," she explains.
Torres also credits the team for being highly collaborative with massage therapists, especially during the early days of the pandemic. "It's this very collaborative approach that helps our customers run the best version of their business," she explains. "In order to do that, we listen to those who rely on our technology to run their business and try to understand what struggles they're facing in their day-to-day. That is how we strive to create the right solution and stay at the forefront of this evolving market."
For Torres, the future is digital, and digital means on the go for SimplePractice. "This last year, there was so much disruption in what we envisioned a private practice should look like," she says. "It's no longer dependent on having a physical office space."
In order to keep meeting those demands for ever-changing and flexible work environments, Torres is keeping an eye on not just how massage therapists are using the software, but why. "We've invested a lot of development into ensuring our platform is optimized for mobile, both for practice owners and their clients," she says. "It makes a big difference in client satisfaction, and we realize that even something as simple as making an appointment or paying for a session is a great opportunity to delight and engage with your clients."
For more information on any of the companies mentioned above, visit their websites:
Check out these related articles: