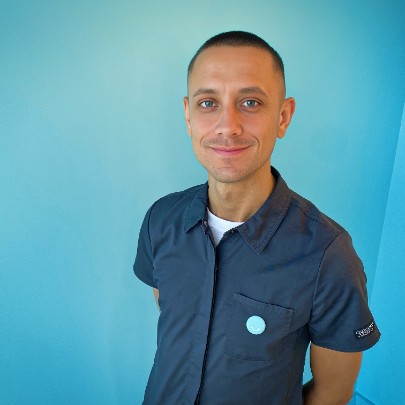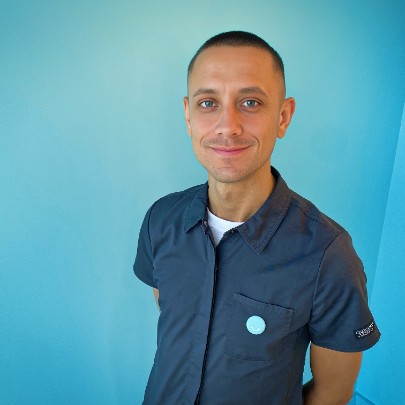 Massage Therapists Discuss Career Options
Massage Therapists Discuss Career Options
Massage therapy is a big profession with many different beds to sleep in and bowls of porridge from which to choose. Finding the one that is just right can be a tricky, or even overwhelming, task. Massage Today asked four massage therapists with various specialties within the industry about the decisions that led them to where they currently find themselves, and how others can find their own way within the profession.
Jessica Satti, LMT
What inspired or motivated you to specialize in sports massage? Did you have a background in sports or athletics before you decided to pursue the field?
I love sports and being active. I played soccer a lot growing up and into college and about four years or so after college I did CrossFit. I also taught a Fit 4 Mom class during my second pregnancy and now, after two babies, I still do Cross-Fit style workouts. Before heading to massage school I studied and graduated from Mitchell College in New London, CT, with a Bachelor's of Science in Sport & Fitness Management.
After graduating, I wasn't really sure what I wanted to do with my degree besides work at the local gym or become a personal trainer. I asked friends and stumbled upon some of their friends who were massage therapists, and since I hadn't received any sort of massage or bodywork they told me that I should try it and see what I thought. I did just that. I booked a 50-minute deep tissue massage. I was expecting the pressure to be much deeper, so I said to myself after the session, "I can totally do that, but better." I knew that there was a massage school in Groton (Connecticut Center for Massage Therapy), so I called and scheduled a tour and six months later I was enrolled in massage school.
Did you receive any specialized training in sports massage therapy? If so, what did it entail?
In massage school they offered MT3, which was their sports massage class, and I fell in love with that work. Most of the girls in my class didn't enjoy it as much as I did so I usually was our teacher's Guinea pig, which made me fall in love with the technique even more. The class taught us pin & stretch, myofascial release, skin rolling, cramp protocols, and active release techniques.
What unique skills or techniques do you use as a sports massage therapist compared to other forms of massage therapy?
I wouldn't consider it a unique skill or technique, but I have always worked on a low massage table. I'm 5'2.5" and my table has always been at the lowest height possible. Using your legs to drive your work helps, and not using my fingers. I tend to use my forearms or soft knuckles a lot. Knowing my client's threshold is big, and checking in with them.
Have you encountered any challenges or obstacles that are unique to sports massage? If so, how did you overcome them?
A lot of people say they want a deep tissue or sports massage but once it is happening their tune changes because they didn't know that you could work so deep or that it would be intense. It's hard, as I try to be as transparent during a session as possible by telling the client beforehand to yell or tell me how the pressure is, but some people don't and simply won't rebook, so I have noticed that the mid-session check in is a great approach to having a great session.
See Also: Myths that Persist in the Massage Profession
What aspect of sports massage do you find most rewarding?
The anatomy & kinesiology aspect. It's easy to visually assess a client, but once I start palpating around their problem areas and feeling what's actually tight and knowing that it's not the superficial muscle it's much deeper and it leads you to another area that the client didn't expect. That's what makes it rewarding for me.
What advice would you give someone considering a career in sports massage therapy?
Receive, receive, receive and always keep on top of your anatomy. The more bodywork and different kinds of bodywork you receive the better. Same goes with anatomy. It doesn't change, but knowing the actions of muscles and how they work with others helps a lot. I have an app on my phone that I've had on there since massage school and I refer to it daily.
Steve Albertson, LMT
How did you decide which area you wanted to focus on within the massage therapy space?
I am a sole practitioner focusing on clinical applications of massage for clients wishing to reduce pain or improve their range of motion. I also work with athletes undergoing injury rehab or as an adjunct to their training program. Prior to becoming a massage therapist, I worked as a fire department paramedic, a medical product researcher, and a technical specialist for two different engineering schools. I have always embraced creative problem solving, knowledge of the human body, and the ability to positively impact the lives of others. Focusing on clinical applications of massage allowed me to draw on the expertise I had developed from those previous positions. I decided on my path of focus even before I entered massage school. At the time, I was dealing with an injury to my elbow and shoulder. My physician sent me to see an orthopedic doctor who gave me an injection that provided only temporary relief, not a solution. It was then that I decided to seek out another approach. A local massage therapy practice came highly recommended for its clinical work. In addition to a staff of 10 massage therapists, they also had a physical therapist on staff. I was impressed that the physical therapist and the massage therapist collaborated on my case and were able to design a team based treatment plan. In addition, the physical therapist and massage therapist conferred with my personal trainer to design a supportive plan for my ongoing workouts. It was a true team approach.
Instead of only providing temporary symptomatic relief, the multi-modal team effectively addressed the actual root cause of my pain. At that point, I was hooked and focused on what I wanted to do as I pursued a career in massage therapy. It became a matter of choosing continuing education classes that would best support my focus.
Did you pursue any additional training or certification? If so, what did it consist of?
The first thing I did after graduating from massage school was to join AMTA and become certified by NCBTMB. This was a good start to demonstrate my dedication to the profession. Although I initially focused my CE work mostly on neuromuscular therapy, I did explore a number of different modalities as well.
I mainly looked for coursework that complemented my skills and knowledge base, such as anatomy, assessment, AIS, and movement, as well as prenatal massage. Beyond developing massage skills, I believe one of the most important areas of study for me was related to the business end of running a private massage practice. Now, after practicing for 25 years, my CE experience is less focused on specific techniques and more focused on current research and continued learning about the human body.
What tips would you give to others looking to focus in the same area?
For those wishing to focus on clinical applications, I recommend that you start with coursework that will help you develop a good understanding of specific anatomy. Once you begin to understand anatomy, it is crucial that you also develop a keen set of assessment skills. From there, find the techniques that work for you. I'm a firm believer that there's not one single technique or modality to address everything, so filling your toolbox with a variety of approaches will serve you well.
What aspect do you find most rewarding?
There is nothing better than to be able to help people feel better, especially if they have tried countless other approaches without success.
Have you encountered any challenges or obstacles? What were they and how did you overcome them?
No one becomes an expert therapist overnight. In fact, one of the most important things to remember is that learning never ends; it's constant. There are plenty of times when I don't have the answer, and I have learned that being upfront and honest about it is the best approach.
In dealing with the general public, you will, no doubt, encounter some difficult clients along the way. Although the vast majority of my clients are great, there have been a few over the years who presented a challenge or two. In each case, I used the challenge as a learning experience to modify my procedures and/or communication in order to reduce the chance of it happening again. Being clear on my expectations and information about my practice is crucial to avoiding incorrect assumptions.
Is there anything else you would like to add?
No matter what area of massage therapy you pursue, try to avoid working in isolation. Collaborate with others whenever you can. Stay current on the latest research within our field.
The Massage Therapy Foundation is a great resource for that. Avoid being myopic and accept that there may be multiple ways to evaluate and treat a problem. Above all, keep it interesting by continuing to learn and connect with the massage therapy community.
Dustin Donahue, LMT
When considering your time as a massage educator/continuing education provider, what was it that inspired you to teach?
When reflecting on my time as a massage educator and continuing education provider, there are several factors that have inspired me to teach.
One of the primary influences on my journey as an educator has been great teachers that I have had along my career. Witnessing their dedication and the positive impact they had on their students motivated me to follow in their footsteps and share my knowledge with others. Additionally, the awareness of not-so-great teachers also played a significant role in shaping my teaching philosophy. Through those experiences, I recognized the importance of creating a learning environment that is accessible, engaging, and supportive for massage therapists. I try to take complex concepts and simplify them to make them more understandable and practical for my students.
Massage therapy is a field that requires continuous learning and staying up-to-date with advancements in techniques, research, and industry standards. As an educator, I feel a deep sense of fulfillment in equipping practitioners with the knowledge and skills they need to enhance their practice and provide exceptional care to their clients.
How did you develop as a massage educator? Were you mentored?
My development has been a combination of formal education, practical experience, and curiosity. While pursuing my initial educational credentials, I attended several teaching workshops. They provided valuable feedback, shared effective instructional techniques, and encouraged me to continually evolve as an educator. Additionally, I actively sought out opportunities to participate in other workshops, conferences, and professional development programs specific to massage education. I think the combination of formal education, practical experience of 20 years, and inquisitiveness has been instrumental in my growth as a massage educator.
What kind of challenges have you experienced as a massage educator/continuing education provider? How did you deal with those challenges?
The challenges I have faced as an educational provider have come largely within. I find myself constantly challenging myself to teach better and more useful classes. I also want to teach accessible and practical material. I really don't like boring. I would hate to have students in the class thinking they will never use this information or falling asleep because the class was tedious or dull. In fact, I think I get tired of teaching classes that have stopped challenging me! To combat this, I always try to improve and I strive to give the best material by thinking about what I would want and need taught if I was a student.
Has anything surprised you about being in massage education?
One aspect that has surprised me about being in massage education is the prevalence of misinformation and outdated information that some students may bring with them. Despite efforts to provide accurate and up-to-date instruction, it is hard to witness the persistence of certain misconceptions or outdated theories among massage therapists. This highlights the importance of not only delivering current and evidence-based content, but also actively addressing and correcting any misinformation that students may have acquired prior to entering the class. I spoke about this at last year's AMTA Schools Summit and it underscores the responsibility of educators to ensure that students receive accurate and reliable information to enhance their practice and provide the best care to their clients.
For someone who may be interested in teaching, what encouragement would you offer? What tips do you have for them?
There are many ways to teach. Be authentic, be real. Make sure what you are teaching is able to be used in a therapist's daily practice. Leave it better than you found it.
What aspect of teaching do you find most rewarding?
What I find most rewarding is witnessing the transformation and growth of my students' understanding and confidence. While teaching massage therapy, I prioritize emphasizing the importance of theory and fundamental concepts over specific techniques. Seeing my students grasp these underlying principles and develop a deep understanding of the "why" behind their actions is incredibly fulfilling. When they begin to connect the dots and realize how theory informs their approach, it not only enhances their ability to adapt and innovate but also allows techniques to come more naturally. I love when a student asks, "Can I do this instead?" because that's when I know they truly understand. Witnessing their progression, witnessing their "aha" moments, and observing their increased self-assurance is truly gratifying.
I would like to add that while we acknowledge and appreciate the invaluable contributions of the educators who came before us, we should believe in the importance of embracing an evolving profession. I humbly recognize that the field of massage therapy continues to grow, and with it, new insights and research emerge. It is vital to foster a spirit of innovation and open-mindedness, always being receptive to fresh ideas and advancements. By staying informed and encouraging massage therapists to explore and question existing practices, we can collectively drive positive change and elevate the standards of our profession. I am grateful for the opportunity to contribute to the ongoing evolution of massage education.
Charles Pool, LMT
How did you decide which area you wanted to focus on within the massage therapy space?
Recently, I returned to the massage industry, working for Squeeze in Denver. Managing my own business was fulfilling, but it left little room for my college courses and personal life. Joining the Squeeze Squad has been a real game-changer, alleviating the stress of business management. Now, I no longer spend time on tasks like rescheduling appointments or doing laundry at home.
The efficiency that comes from working in the shop has enabled me to rediscover a healthy work-life balance, which means I'm focusing on my studies and enjoying my student life outside of work. Massage is my passion, and with Squeeze, I spend more time doing what I actually love.
What tips would you give to others looking to focus in the same area?
In finding what's right for your own practice, trust your instincts. If you're looking for a profession that offers a wide range of guests and more freedom with your time, working for a concept like Squeeze could be a great fit. Squeeze can be an excellent resource for therapists who are just starting out, or if you're like me, wanting to wind things down to free up your time.
See Also: Massage Employers Weigh In
What aspect do you find most rewarding?
One of the greatest benefits of working with Squeeze is the supportive community and professional growth it offers. Interacting with other therapists allows us to host workshops where we can learn from one another and share our techniques, enhancing our individual practices and skillsets.
Have you encountered any challenges or obstacles? What were they and how did you overcome them?
If you're concerned about overworking, take it slow and gradually add more time to your schedule as you feel comfortable. Remember to prioritize self care by scheduling it on your calendar, just like you would a work shift or a client. Ultimately, you have the power to shape your career to meet your needs and aspirations.