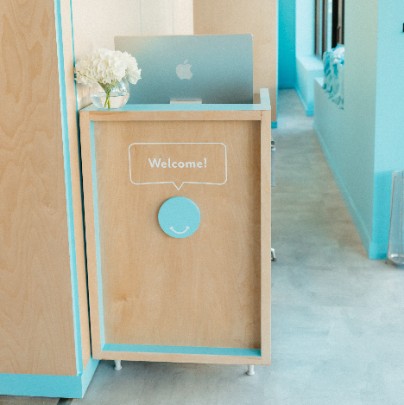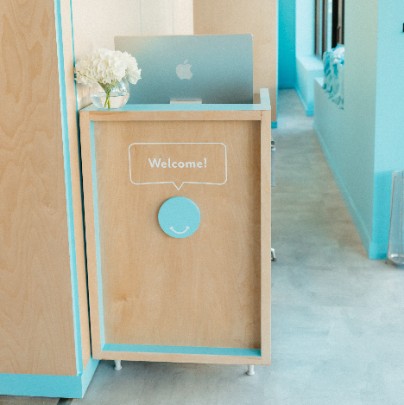 Massage Employers Weigh In
Massage Employers Weigh In
While it has only been three years since COVID turned the world on its head, the pandemic expedited multiple decades worth of changes, many of which altered the professional landscape of almost every industry, including massage therapy.
When we last checked in with employers in the massage therapy profession, many talked with us about some changes and innovations that—although kicked off by COVID—were now becoming more standard the business practices, like an increased emphasis on work culture and benefits, as well as keeping up with what technology is making possible in the massage space.
Join us as we continue our conversations with employers in the massage profession and find out what's working and how they continue to find success with both clients and their massage therapists.
THE IMPORTANCE OF TECHNOLOGY FOR CLIENTS AND MASSAGE THERAPISTS
Very few things in this world advance faster than technology. Subsequently, that means very few things in this world become outdated faster than technology. And massage therapy employers continue to navigate how to best leverage technology, both for clients who visit their locations and massage therapists.
Squeeze, for example, has leaned heavily into technology, utilizing touch screens in each suite to allow guests to choose from six curated music playlists and press a "ready button" that turns a light on outside the suite to notify a massage therapist that they're ready for their massage session to begin. "We also built our own user-friendly website and app, where therapists can track guest preferences and see post-session notes from co-workers on their therapist tablets," says Megan Martin, LMT and Squeeze Director of Operations & Training.
See Also: Companies Look to Disrupt the Status Quo
At MassageLuXe, all locations have a dry water massage table that members can use at no cost prior to or following their appointment with their massage therapist. "The HydroLuXe allows for continued relaxation for MassageLuXe clients on either side of their appointment," says Kristen Pechacek, Chief Growth Officer at MassageLuXe. "Additionally, MassageLuXe members can use this table even when they don't have an appointment at the spa as a way to practice self-care in between their regularly scheduled sessions."
Hand and Stone has begun using CryoSoothe devices (in addition to new offerings of hot and cold therapies) to enhance the experience for their massage clients. "We have a CryoSoothe device that manages exacting temperatures and allows a client to have an experience that has been shown to decrease inflammation, improve mobility, and soothe aching joints," says Nathan Nordstrom, LMT BCTMB, Senior Director of Training and Massage Therapy Industry Relations, Hand and Stone.
Along with improving client experience, massage employers are also exploring how technology can help their massage therapists. Massage Heights, for example, shared how they're constantly updating their technology and point of sale (POS) system functions for this exact reason. "In 2022, we launched our new, modern Learning Management System, which houses all aspects of Retreat training needed for opening and continued operations," says CG Funk, Senior VP of Culture and Industry Relations, Massage Heights. The modules focus on all functions related to operating a successful business and include curated training for Massage Heights Retreat Directors, lifestyle consultants, massage therapists, and estheticians. The interactive LMS includes videos, view participation, visuals, and testing to create a positive learning experience.
Soothe concentrates on technology that connects clients with Soothe massage therapists. "Our greatest technology is our platform that connects individual and commercial clients with wellness providers," says John Ellis, CEO of Soothe. The team at Soothe is constantly updating the platform to create the best experience for both clients and providers. "For instance, we recently launched a partner platform that easily allows our commercial clients to post shifts available to providers, and provides a seamless way for providers to accept available offers across our platform to maximize their earning potential," Ellis adds.
WHAT ARE EMPLOYERS DOING TO ATTRACT AND RETAIN TALENT?
As we heard previously from employers, attracting and retaining the best massage therapy talent continues to be a priority.
In March, the U.S. Bureau of Labor Statistics released a report showing the unemployment rate at 3.4 percent, and the number of unemployed persons at 5.8 million. Both of these numbers have shown little net movement since early 2022.
So what can employers do to attract massage therapists, especially in today's environment, where employees can afford to be more choosy about where they works? Because franchise locations are individually owned and operated, employee benefits can vary across locations nationwide. Still, many employers continue to report that competitive pay and bonuses, health insurance, paid time off, advancement opportunities, and continuing education opportunities are important factors in luring top-tier talent.
MassageLuXe provides all employees with heavily reduced personal insurance coverage and completely free access to continuing education. Additionally, the company tries to create a culture of excitement and fun across all of the franchised locations.
"While the culture may differ from spa to spa as each owner's style varies, employees of MassageLuxe spas benefit from a variety of spa events, contests, and activities to foster an environment of team-building and togetherness," says Pechacek. "It is important to MassageLuXe spa owners to ensure that therapists feel engaged in the business and the health of their clients while also feeling like they belong to a team."
Culture is also big at Squeeze. "Culture is No. 1," says Martin. "Massage can be a solitary profession, and having a supportive community to learn and grow with is a huge benefit of working for a company, even if it's in addition to a private practice."
Part of this culture means maintaining a positive work environment for massage therapists. "Each team member gets one free 50-minute massage per month to make sure they're taking care of themselves," Martin says. " And little things are big things! We put extra padding in the floors, built our suites with hydraulic tables and enough room to move and lunge, and we always keep snacks in the break room to keep our therapists fueled. One other team favorite is a platform for giving digital high-fives to each other (redeemable for cash or gift cards) as a way to show gratitude for the ways we show up for each other."
Massage Heights showcases their commitment to their massage therapists and the massage therapy profession through its industry relations initiatives and philanthropic endeavors. "This year, we are supporting the Massage Therapy Foundation through our gold sponsorship of the Jacqueline Project, the Massage Makes Me Happy initiative through our cornerstone partnership, and the Massage Therapy Hall of Fame/World Massage Festival through sponsorship of the celebration reception," Funk says.
See Also: The Employee Benefits that are Attracting and Retaining Massage Therapists
Additionally, Massage Heights has a new virtual show and podcast, dubbed Outside the Room, that features interviews with industry leaders and icons. "We feel it is important to share these inspiring stories so we come to understand the shoulders we stand on," adds Funk.
At Soothe, flexibility reigns supreme when it comes to both attracting new talent and retaining current talent. "Flexibility is critical in massage therapy," Ellis says. "It's a hard job, and most providers on the Soothe platform enjoy the ability to operate with total control over their calendar and to choose when and where they accept appointments."
All massage therapists on the Soothe platform are independent contractors, many of whom have a primary source of income outside of Soothe, either through their own businesses or through working in a retail spa location. The flexibility Soothe provides allows massage therapists to easily decide when and where they want to work to make extra income.
According to Ellis, this flexibility also allows massage therapists who might have had to leave the profession for other work during the pandemic find their way back to massage therapy. "Providers on the Soothe platform find this flexibility empowering. Our app allows them to accept or ignore opportunities based on their schedules, so they can have the ultimate work/life balance," Ellis says.
For Hand and Stone, stability is the name of the game. "We have noticed that massage therapists are looking for stability," says Nordstrom. "They want to partner with a franchisee that will support them in building a successful practice where they do not need to market, advertise, keep their books, and pay self-employment taxes."
As the massage profession continues to grow, massage employers are focused on providing massage therapists opportunities that meet them where they are in their career, as well as give them some of what they need to remain in the profession. "The massage profession is on the rise," Nordstrom says. "We are seeing people excitedly getting into the profession for a long-term career."