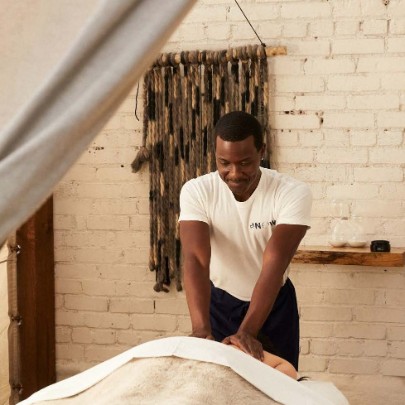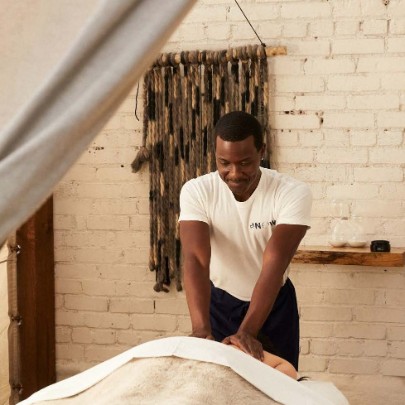 Companies Look to Disrupt the Massage Industry Status Quo
Companies Look to Disrupt the Massage Industry Status Quo
Change is inevitable in the business world. If a company isn't changing and evolving, you can bet another company is, searching for better, more convenient, and more efficient ways of doing business.
The massage therapy profession is no different. As an industry that needs to keep pace with the changing demands of massage therapy consumers, massage practices, whether independent or franchise, are looking for ways to differentiate themselves from competitors and offer clients the gift of wellness and self-care in packages that are as convenient and easy to obtain as ever.
Apps Bring Convenience to Both Massage Therapists and Their Clients
Many individuals of a certain age probably remember their math teachers saying something like the following at some point in their education: "Show your work. You won't always have a calculator in your pocket." Little did these teachers know a calculator would be the least impressive thing most of us would have in our pockets and at our fingertips every single day.
Smartphones and the apps they provide us with have turned convenience into a race to the top. Open the right app and you can do anything from controlling the lights and appliances in your home, getting food delivered to your door, or taking a virtual reality trip around the world.
And now, the massage therapy profession is diving head first into this world of app convenience.
"The entire experience of getting a massage was antiquated, clunky, and, quite frankly, unrelaxing, which is why we set out to create a way better massage experience," says Brittany Driscoll, Squeeze co-founder and CEO.
Squeeze has jumped straight into the world of technology and the convenience it can provide. With the Squeeze app, clients can book, pay, and tip their massage therapist, allowing them to leave immediately after a massage without stopping at a front desk.
"Guests have the ability to set all of their personalized preferences, which we save to their profile, so our massage therapists know exactly what they want each and every time," Driscoll says.
The app also gives clients more control over the massage itself. They can set the music, the lighting, and let the massage therapist know they are ready to begin a massage session—all from the app.
Soothe, founded in 2013, is also leveraging technology with its own app. But where Squeeze is using technology to help massage consumers customize their massage experience, Soothe is working to bring the massage therapy experience directly to clients, wherever they may be.
Soothe connects clients with on-demand massage, skincare, hair, and beauty service professionals, delivered directly to a client's location. The company offers deep tissue, sports, Swedish, prenatal, chair, and percussive massages with appointments available daily.
According to John Ellis, Soothe's CEO, the idea behind the company's on-demand services was to make fitting self-care into busy daily routines easier for clients. And although Soothe and Squeeze differ in their approaches, Soothe is also leaning way into what technology makes possible for both consumers and massage therapists.
"The Soothe app is, in many ways, the core of our business," Ellis says. "More than anything, the Soothe app brings instant connectivity. For most massage professionals, building a clientele is extremely difficult, but the app breaks down barriers by utilizing Soothe's algorithms to seamlessly connect massage professionals with clients." This allows massage therapists both new and longstanding members of the profession to connect with clients instantly and easily. (Massage therapists do need to pass a rigorous background check).
The Aesthetics of Change and What This Means for Massage Therapists
All of these technological changes can speak for themselves, but that doesn't mean companies aren't also trying to make practice space work better for both clients and massage therapists. "Our intention with the space [at Squeeze] was not only to be aesthetically pleasing and filled with surprise and delight moments that make our guests feel good, but also to be practical for our team members," Driscoll says.
The NOW is another massage therapy practice that is looking to mix things up, but where Squeeze and Soothe are relying on technology to accomplish that goal, The NOW is looking to create an oasis from the persistent technological distractions of the present day.
"The guiding principle at The NOW Massage has always been that in today's fast-paced digitally driven society, self- care is a necessity," says Gara Post, co- founder and chief creative officer of The NOW. "When we set out to disrupt the massage space in 2015, we saw there was a void in the marketplace for high-quality massage services in a design-driven setting without the time commitment and cost of a traditional spa."
Each of The NOW's boutiques includes distinct design elements throughout, but some themes are the same regardless of location, such as sheepskin throws, a carefully placed cactus or plant gallery, and whitewashed walls that echo the sounds of ocean waves. Canvas draping separates the therapy spaces to create an airy feeling meant to add to the calming atmosphere.
"While massage was once seen as a luxury, more people understand the need for it on a regular basis and health professionals are recommending it at a higher rate to manage stress, anxiety, and muscle recovery," Post says. "We wanted to create an oasis that made massage convenient and easy to incorporate into one's self-care routine."
Co-Working for Therapists
Although co-working spaces continue to be most heavily used by hair stylists, nail technicians, and estheticians, these spaces are beginning to gain traction for massage therapists looking for an easier entry into starting their own business.
Co-working spaces, such as My Salon Suite and Sola Salons, offer massage therapists customizable (artwork, music, furniture, décor) salon space that is available for rent. These spaces offer professionals the ability to set their own hours, prices, and policies—with no commission splits. Massage therapists have 24/7 access to their rented salon space with a variety of amenities, utilities, and WiFi included in the rental cost. The studios are move-in ready and feature much of the equipment and tools necessary to begin. In addition to the suites themselves, both My Salon Suite and Sola Salons have community-focused offerings to help stylists and massage therapists who use their services better connect with one another, which can lead to an additional source of referrals.
See Also: Are Massage Therapists Taking Advantage of the Networking Opportunities That Matter Most?
Sola Salons offers two apps to help massage therapists run their businesses: Sola Pro offers education such as marketing webinars, blogs, and podcasts; exclusive offers on products; and tools for designing a Sola webpage. Sola Genius is a business-based app that can be used for booking, text message marketing, client notes, analytics, point-of-sale, and credit card processing.
The goal of both My Salon Suites and Sola Salons is to make starting a practice more cost effective for professionals, including massage therapists.
How Does This Disruption Affect Massage Therapists?
These companies are not just hoping to change the norm for massage therapy clients, but for massage therapists, as well.
Squeeze massage suites all have extra padding under the carpet for massage therapists who are on their feet all day, electric massage tables to easily adjust the table height, ergonomic supply cabinets for easy access, and spacious suites with room to move around the table. Additionally, Squeeze includes many other massage therapist focused perks, such as free monthly massages and in-house education.
Soothe, on the other hand, is helping to deliver the work flexibility many massage therapists crave. "Every wellness worker's story is unique. Some providers on our platform are single parents raising small children, some prefer to set their own schedule, and others are just looking for extra income," Ellis says. "Soothe provides therapists with the independence to make their own choices."
As part of this flexibility, Soothe has recently partnered with Woodhouse Spas to allow Soothe's network of licensed spa providers to be able to pick up available shifts at Woodhouse Spas 75+ locations across 22 states. Soothe providers will be able to use the Soothe Pro app to accept shifts at their local Woodhouse Spa.
See Also: Staying Staffed: The Employee Benefits That Are Attracting and Retaining Massage Therapists
For The NOW, taking care of employees means focusing on one of the company's core values: care for those who care for others. This means offering opportunities to all their massage therapists for self-care, including team discounts, wellness tools and supplies, and regular massages.
"We know our team values time to rest away from the boutiques as well, which is why we created Wellness Rewards," Post says. "As part of the program, each team member is encouraged to expense up to $100 per year on purchases toward their own self-care, including physical fitness, therapy tools, wellness products, and more." Additionally, The NOW provides each massage therapist with two complimentary continuing education units per year and up to $100 every two years to obtain or renew their license.
What Does the Future Hold?
Regardless of how they are trying to disrupt the massage therapy industry, all of these companies are in agreement about one thing: the massage profession will continue to grow larger in the future as more people prioritize their wellness and self-care.
As the industry continues to grow, there will be more space for massage brands looking to do things differently and make massage easier, more enjoyable, and more beneficial for all involved.
"I think there is a time and a place for wellness at home and in brick and mortar locations like spas," says Ellis. "Where I think we'll see the most change though is simply in the future of wellness. It will revolve around convenience and flexibility, both for clients and providers."