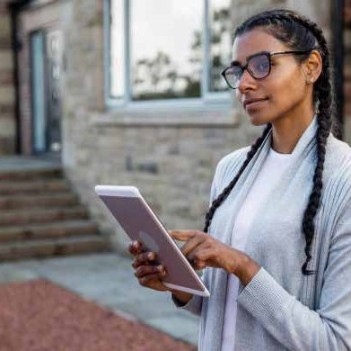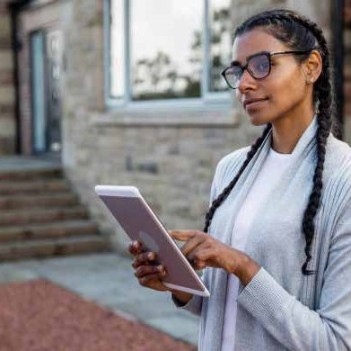 6 Things to Think About Before Negotiating your Next Lease
6 Things to Think About Before Negotiating your Next Lease
Has the price of eggs ever been more widely discussed than it is currently? Yes, the humble egg has become a symbol for the current state of inflation in the United States as the country grapples with the rapidly rising cost of various goods and services.
While a trip to the grocery store has become a readily apparent indicator of the effects of inflation that has garnered much of the media attention on the topic, it is certainly not the only area where people are feeling the squeeze.
For any massage therapist looking to negotiate or renegotiate their lease now or in the near future, they may be in for a big surprise. But just because inflation may be causing prices for studio and office space to rise, that doesn't mean there aren't things massage therapists can do to try and get the best deal on a new lease.
Following are six tips to help massage therapists who are small business owners get the best rate possible on a new lease.
Reach Out About an Expiring Lease Six Months to One Year to Expiration
There isn't a one-size-fits-all approach as to when to first broach the topic of a lease negotiation with your landlord. A lot of it depends on the relationship the tenant has with the landlord. A small ma-and pa-type landlord is likely to have a closer, more personal relationship with their tenants than a large landlord or a Real Estate Investment Trust. This may allow a tenant to begin negotiations closer to lease expiration. "In all cases, unless it's unique and you have a close relationship, I would suggest reaching out to the landlord at least six months prior to your lease expiration and initiating the conversation, ensuring you are not backed into a decision," says Shaun Weinstock, Principal, Weinstock Realty & Development. Jeff Similien, a Broker with Boston Trust Realty Group Commercial, sets a similar time line, "The tenant should contact the owner regarding renegotiating an ending lease as early as one year prior to the lease end date." The sooner a tenant reaches out, the more time they have to make the best decision for their business as opposed to having to rush into a less-than-ideal situation.
Stay on Good Terms With Your Landlord
While there are many reasons a tenant would want to stay on good terms with their landlord, it is especially important when hoping to get the best rate possible for a new lease. This means paying rent on time, maintaining the space and taking care of any repairs that may be the tenants' responsibility (or at least alerting the landlord to an issue in a timely manner), and following all reasonable rules and requirements. Landlords recognize these efforts, and a good tenant is valuable, meaning they may be willing to be more flexible to get them to stay and sign another lease.
Understand the Market You Are in Before Negotiating Begins
This is an important way for a tenant to show they put in their research and are negotiating in good faith. A good rate for an office space in New York City will be different than a good rate in Chicago, which will be different from a good rate in Phoenix. It can also help to determine if you want to renegotiate a lease in the first place or relocate somewhere else. "Understand the market you are located in. Is the market on an upward trend or a downward trend? This will help you understand when you want to renegotiate or if you want to stay in the area," Similien says.
See Also: Supply Chain Problems Create a New Normal for Massage Therapy Products
Don't Forfeit Your Bargaining Power
This goes hand-in-hand with tip number one of not waiting too long to start the lease renewal process. Renewing a lease when it expires in 60 days or less tells a landlord that relocating elsewhere is no longer a realistic option and shifts the bargaining power and terms of the lease heavily in the landlord's favor.
Additionally, a tenant should never tell a landlord that they are their only option or that they 100% want to renew or stay status quo. "Even if you want to 100% stay and not relocate, creating the perception that they need to win your tenancy is imperative," Weinstock says. "It is always a lot more expensive for a landlord to lose a tenant and have downtime marketing the space, paying out commissions and new tenant improvement allowances, than it is to retain your business."
Do Not Settle or Force Anything
Once again, the message is that you need to leave yourself time to renegotiate. The more time a tenant has, the less likely it is they will need to settle or try to force something to work. For example, if a massage therapist is targeting a 1,200-square foot space, they should avoid taking a 2,000-square foot space because it is the only space available in their desired building or location. The extra 800-square feet of space will cost nearly 50 percent in rent, as well as additional utility costs.
When in Doubt, Engage with a tenant Rep Commercial Broker
Engaging with a Tenant Rep Commercial Broker to handle negotiations is always worth considering. Property owners will have landlord agents who represent their interests, so it is important to even the playing field. That may be with a tenant broker whose job is to align business and economic terms with the tenant's objective. "Not only do competent Tenant Rep Brokers know the commercial market, but they also know how to listen to the tenant in what their goals are and how to translate that into commercial leases," says Weinstock. "Tenant brokers are paid by the landlord, not by the tenant, and split the fee that is already being paid out and budgeted to the landlord broker. They offer a lot of support and value without adding costs to the tenant." At minimum, a tenant should never sign a lease without having an attorney review it. "Leases are complicated and thorough documents that are often skewed in favor of the landlord," Weinstock says. "Just as the landlord has legal representing their interest in the draft of the document, you should as well."
See Also: 4 Tips to Help You Deal With Inflation