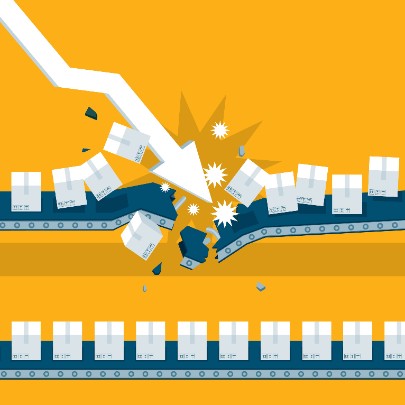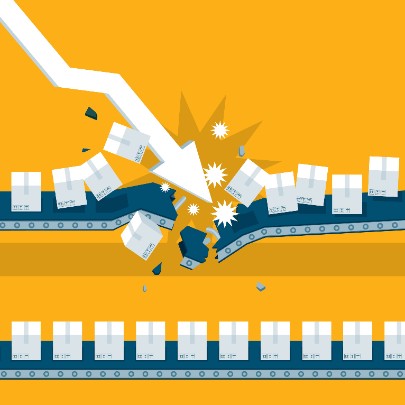 Supply Chain Problems Create a New Normal for Massage Therapy Products
Supply Chain Problems Create a New Normal for Massage Therapy Products
Over the past few years, supply chain issues have become a regular part of life for most people. Whether it is baby formula, appliances, paper towels and toilet paper, or building materials, these issues are being felt by many across a wide range of products. In some instances, lack of immediate access is an inconvenience, but in others, like the baby formula shortage, for example, supply chain issues quickly become something much more serious.
There isn't one culprit for the supply chain challenges. Between the ongoing pandemic (which includes additional recent lockdowns in China), the conflict in Russia and Ukraine, the worst inflation in 40 years, and labor challenges, pointing to a single cause is nearly impossible. "It's a perfect storm," says Lloyd List, CEO, Cryoderm. "Can you blame one issue? Probably not. It is a whole multitude of issues."
The result is an environment where nearly every industry is affected, with some of the hardest hit being manufacturing, construction, retail trade, and wholesale trade. Without a single cause, however, arriving at a blanket solution that will fix supply chain issues for every industry is not realistic—even when many close to the issue believe the pandemic may be the main driver.
To this point: In April, the White House, in April, released a report suggesting COVID-19 didn't create the supply chain issues, it merely exposed them. In the report, the Council of Economic Advisers wrote, "Though modern supply chains have driven down consumer prices for many goods, they can also easily break." Unfortunately, what is easily broken is not always easily fixed.
Supply Chain Issues in the Massage Therapy Industry
When it comes to the massage industry, oil, lotion, and cream products are feeling the brunt of the supply chain issues, especially those that contain products sourced internationally, such as sunflower oil, which is usually sourced from Ukraine (although, that's not to say other products in the massage therapy space aren't also feeling the supply chain pinch).
"Suppliers are challenged with shortages, cost increases, and increased lead times. All of that gets passed along the supply chain to manufacturers, distributors, and retailers," says Brian P. Riley, COO for Sombra. "The biggest issues have been with ingredients that need to be sourced internationally. For example, sunflower oil is usually sourced from Ukraine and that has caused dramatic increases in cost as well as a shortage of supply."
See Also: Is Assisted Stretch Something You Should Add to Your Practice?
Whether you are talking about the massage industry or the larger global environment, when it comes to the supply chain, what it boils down to is the current environment appears to be the new normal. At least for awhile.
"The new normal is that everything is not available all the time. Everything is out of whack," List says. "Not only is it not available all the time, it's gotten to a point where we don't know when the availability will come. When it will settle down, no one knows. When it will return to the way it was, no one knows."
There isn't even certainty in the uncertainty. A product that was available in five days could have a two-month wait the next time you go to order it. As List mentions, one product Cryoderm required ballooned up to a five-month wait. "It's a game of dice," List says.
"You're rolling dice on what is available and what is not available." One way companies have found to manage these issues is by increasing their inventory, as well as being open to paying a premium to alternative suppliers when preferred suppliers are unable to fulfill orders. Sombra, for example, has doubled their inventory stock levels from three months to six months. Cryoderm, as well, has increased inventory. The company is currently sitting on a year and a half of product. While this takes up a huge amount of space, it locks in pricing and helps create a little more certainty for both the company and its consumers.
But this emphasis on customer support is not without its own set of problems. "Proactively finding backup suppliers and increasing inventory stock levels have, however, negatively impacted margins and cash flow," Riley says. "Within that, there have also been revenue and forecasting and cash flow challenges as distributors and retailers have responded to their own stock levels by adjusting their purchasing and stocking levels."
Pricing increases go hand in hand with the supply chain issues, making it very difficult for manufacturers to set prices. "Pricing is in flux all the time. We are getting constant price increases and it has made business very difficult," says List. "Between the supply chain issues, price increases, and shipping cost increases, I can't predict tomorrow anymore."
What Does the Future Hold?
If the assumption that the pandemic exposed a fragile system as opposed to wholly creating the problems is true, the supply chain issues may be here to stay. "With various global and economic challenges which are often outside the control of individual businesses, we are currently treating the supply chain challenges as the new normal and expect to see fluctuations on supply, lead times, and costs through at least the next year," says Riley.
That means companies will be forced to adapt and readapt to new and evolving problems as they arise. According to Riley, businesses have been doing exactly that over the previous few years—and with positive results. However, because so much of what is happening is outside of anyone's control, businesses need to stay on their toes and not grow complacent.
"Change is difficult, but we are all being forced to reinvent our business in small and large ways to get through these times successfully," Riley says.
List agrees with that sentiment. Everyone is trying to adapt to navigate these rough waters as best they can. "It is not in the best interest of anyone's business to be out of something or not to be able to ship things on time," List says. "Everybody is trying their best to keep the supply chain moving. Eventually I think this will settle down and hopefully this will end in the next twelve months."
The key word there is "hopefully." After all, sometimes you roll a seven, other times you roll snake eyes. It's all just a game of dice.