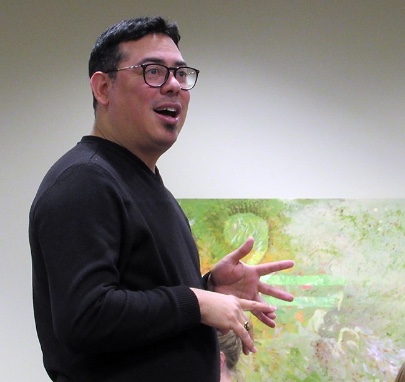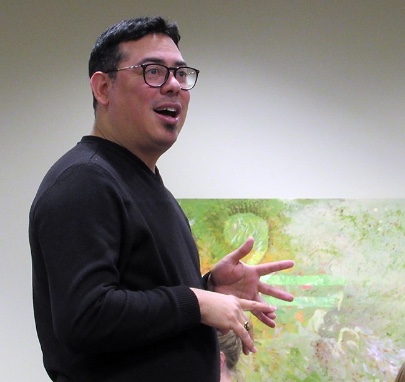 Bell's palsy is a fascial nerve disease that affects roughly 40,000 people in the United States every year. Over 10 years ago, Dr. Jeffrey Montoya, massage therapist and owner of Milwaukee Reiki, was diagnosed with the condition. It was through this diagnosis that he began a career in integrative forms of medical care, including massage therapy.
Turning first to Reiki, he found what he believed helped him as his desperation to recover grew. From those initial visits with a Reiki master to eventually becoming one himself, Montoya found he wanted to learn more as his prognosis improved. "I got interested in other forms of bodywork and wellness, which eventually led me to massage school," Montoya explains. That journey hasn't ended; it's only evolved. And now, in his 10th year as a massage therapist and 13 years as a practice owner, Montoya shares his passion for education and connections while helping clients lead healthier lives.
Getting Involved in the Massage Therapy Community
It wasn't long before Montoya hit his stride in the massage therapy profession. He quickly became involved in the American Massage Therapy Association's (AMTA) Wisconsin Chapter and began taking classes. He credits Nicole Miller, owner of Miller Massage and an instructor, as a major inspiration in his career.
Montoya participated in Miller's Helping Military Veterans with Massage Therapy class through the AMTA, going on to become one of the first people in Wisconsin to receive the National Certification Board for Therapeutic Massage & Bodywork's (NCBTMB) specialty certificate in U.S. veterans massage. "[Miller] is an inspiration to me," says Montoya. "She has done such groundbreaking work with veterans. She is a model of compassion and giving back to our profession and her community."
Working with veterans also sparked another way he could give back to both the massage profession and his clients: getting involved in the legislative process at the state level. "I believe it is very important for massage therapists to keep up-to-date on legislation that may affect our profession," says Montoya. In doing so, being a part of government relations provided him with the opportunity to testify on behalf of the profession at committee meetings and even attend a bill signing with Wisconsin Governor Tony Evers. "I even got to keep a signing pen!" he remembers. Montoya says his biggest source of inspiration is the ability to hire massage therapists who were once his students as colleagues in his business. "The mutual trust and admiration that we have for each other allows us to have a phenomenal team," says Montoya. And now, his office is able to book around 100 clients per week, thanks in major part to his dedicated team of professionals.
The Power of Higher Education
"The most successful massage therapists I know are the ones who are constantly continuing their education, be it taking classes, reading articles or learning from colleagues," says Montoya. This belief translated for him in the form of pursuing a higher degree of his own.
The catalyst for this journey was a 2016 class with Susan Salvo, owner of the Louisiana Institute of Massage Therapy. During class, Salvo mentioned pursuing her doctorate degree. "She said that she felt it is important for massage therapists to pursue advanced degrees to help advance the profession, particularly as we integrate with other health professions," says Montoya. This brief comment was enough to inspire him to pursue his own doctorate degree.
This year, Montoya graduated from Logan University with a Doctorate of Health Professions. Studying alongside chiropractors, nurses, nutritionists and other health profession educators, the biggest takeaway for him related to both teaching and practice. "For instance, providing patient-centered care is an important health profession competency–this correlates to providing student-centered education," he explains. "The skills it takes to be a good health professions practitioner can translate to the skills it takes to be a good health professions educator."
Continuing his dedication to higher education, Montoya hopes to develop a course or do some writing on applying health profession competencies, developed by the Institute of Medicine (IOM), to the massage profession. "I believe [this work] could be a useful lens for professional development," says Montoya.
Perspective and Sage Advice
Montoya is not afraid of facing challenges. After over a decade in the massage therapy profession, he understands the importance of keeping both personal and professional balance. "I keep passionate by continuing to learn, networking with new groups of people, and giving back to the profession and my community," he explains. Part of giving back is encouraging other massage therapy professionals to look to and at peers when facing difficult times.
"Massage is not an insulated profession in this pandemic," he explains. "Look at what other health professions are doing in your community. Communicate with your local and state health departments." During the early days of the pandemic, Montoya's practice closed from March through May. During that time, he maximized the additional time he had by finishing his doctoral project, painting his office and producing his online continuing education course.
Another part of that inward looking process is analyzing your own path in life. "You cannot give what you do not have," explains Montoya. "No one wants to go to a stressed-out massage therapist." To help combat burnout and stress, Montoya gets a massage every week–and pays for it himself. "It creates energy," he says. "If you want people to come to you and pay for your massages, you need to do the same."
Like many successful people, Montoya credits his partner, Matthew, for providing support and added balance to his work and life. "I could not do half the things I am able to accomplish without the support of my partner," Montoya explains. Together, they recently adopted a puppy, who is also credited with adding fun and more balance into their lives. "I believe it is important to have work-life balance," explains Montoya.
2019 Teacher of the Year Award
Last year, Montoya was awarded AMTA's Jerome Perlinski Teacher of the Year Award. The award's namesake was a beloved educator and leader in the field of massage therapy, and the award is bestowed on those within the profession who showcase the same merit and passion for the profession as Perlinksi.
"Winning the award gave me the confidence to pursue opening my own massage school," says Montoya. "I created a nonprofit (501c3) corporation, Academy of Health Inc., and have been designing a cutting-edge curriculum to train future massage therapists using a blended (online and in-person) delivery of education. The Academy will be granted state approval soon and I cannot wait to start my first class to empower others to enter our wonderful profession!"
Check out these related articles:
A Conversation with Michele Renee of AFMTE