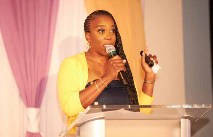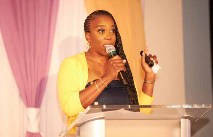 Inaugural Black Massage Therapist Conference Takes Place
Inaugural Black Massage Therapist Conference Takes Place
The inaugural Black Massage therapist Conference (BMTC) took place on October 14, 2023 in Charlotte, NC. The conference had the theme of "Let's Celebrate" and focused on the changes that are occurring in the massage therapy industry. The BMTC's mission is to form a community of black licensed massage therapists nationwide and worldwide and create a sense of belonging and community.
The conference was kicked off with welcome speeches, introductions and insights from Ashley Urquhart, Benny Vaughn, Davonna Willis, and James Specker and Cindy Farrar from the American Massage Therapy Association. Vendor tables opened and classes took place throughout the remainder of the day. The conference culminated with a dinner, awards, and dancing.
"I am grateful to Davonna Willis and her team for understanding the importance of creating a space that was specific to massage therapists who are black and for executing that vision through the inaugural BMTC," says Stefanie Jones, Associate Director, Member Experience, American Massage Therapy Association. "What stuck out to me was the strong sense of community and support. Creating a space where community is demonstrated as an action and just not talked about is a conscious effort. The BMTC exemplified a deliberate endeavor to provide an atmosphere each participant genuinely supported each other."
The 2024 BMTC will take place in Charlotte on October 8 and 9. Davonna Willis, MA, ATC, LMT, and founder of the BMTC, has hopes for the conference to continue to grow into the future. "My hope is that the sponsorships, vendors, and school involvement grows," she says. "I would like for the sponsors and vendors to see how this niche market is just as important as the other massage conferences."