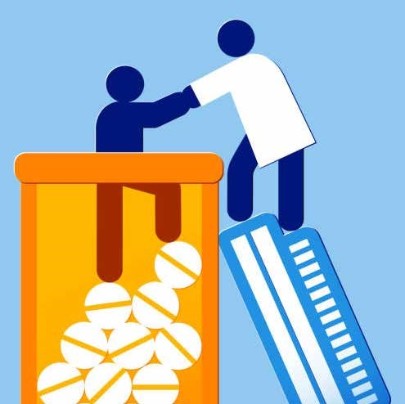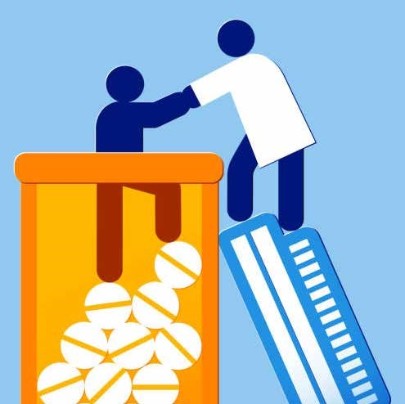 Passage of NOPAIN Act Expands Access to Non-Opioid Pain Management Options
Passage of NOPAIN Act Expands Access to Non-Opioid Pain Management Options
The Non-Opioids Prevent Addiction in the Nation Act was first introduced in March 2021 and gained more than 160 bipartisan cosponsors across both chambers of Congress at the time of its passage. In late December 2022, Congress passed the bipartisan bill aimed at helping address the nation's opioid epidemic.
Why is the NOPAIN Act Needed?
In late September 2022, analysis by the Joint Economic Committee found the economic toll of the opioid crisis reached a staggering $1.5 trillion in 2020. Further, PEW research found opioid overdoses, misuse, and dependence account for $35 billion in health care costs, with patients requiring hospital care because of an overdose accounting for $1.94 billion in annual hospital costs.
But the economics of the crisis are just part of the larger, multifaceted problem. The personal cost of the opioid epidemic is also steep: According to 2022 opioid data gathered by the Centers for Disease Control and Prevention (CDC), more than 500,000 people died from an opioid-related overdose from 1999 to 2020.
Chris Fox, Executive Director of Voices for Non-Opioid Choices, a Washington DC-based coalition that launched in 2019 amid rising rates of opioid-related drug overdoses, notes that in just the past four years the number of Americans who died from an opioid-related drug overdose increased by 70 percent. "When we launched Voices, the number that we cited was 130 Americans, on average, died from an opioid-related drug overdose every day," he explains. "When you fast forward just four years, we now lose about 220 Americans every day to an opioid-related drug overdose."
In many states, the opioid crisis was exacerbated by the pandemic. Between April 2020 and April 2021, the CDC estimated more than 100,000 people died from drug overdoses, 75 percent of which involved opioids.
What is the NOPAIN Act?
The NOPAIN Act is focused on increasing patient and provider access to non-opioid pain management approaches with the goal of stemming the opioid epidemic across the nation. Additionally, the NOPAIN Act requires a report to Congress detailing the limitations and barriers to access in Medicare coverage for services supported by the HHS Pain Management Task Force, including massage therapy.
This focus on providing alternatives to opioids for pain management is a departure from how Congress was initially dealing with the opioid crisis, according to Fox. "A lot of the focus was on downstream efforts to help individuals and families in crisis, like naloxone availability, health care training, and opportunities for individuals diagnosed with opioid use disorder," he says. "Very little of that focus was looking upstream to try and prevent opioid abuse before it started.
That was the founding premise for Voices, which was to advance policy measures like the NOPAIN Act and others that can minimize the likelihood that an individual will even go down that path toward addiction."
Lisa Bright, CEO of the Will Bright Foundation, an organization focused on helping people struggling with addiction with transitional housing, counseling, and job-readiness training, lost her son to an opioid overdose. "Many of the individuals we support are working hard to fight addiction but face a challenging reality if they require surgery or are experiencing pain," she shared in a December 2022 editorial championing the NOPAIN Act. "Opioids are often the first—and only—option for patients due to Medicare reimbursement policy. This inadvertently incentivizes prescribing opioids and leaves safe and effective non-opioid approaches out of reach for many patients and their health care providers."
According to the numbers, prevention efforts could potentially have a significant impact on addiction rates. "We know that for about 4 million Americans, the path to addiction can start with an initial opioid prescription for an acute pain incident," Fox explains. "So, we want to work to advance policy measures to prevent opioid addiction before it starts."
See Also: Integrative Health Care and Pain Management: 5 Questions With Dr. Pete Murray
For some of the states hardest hit by the opioid epidemic, passage of the NOPAIN Act is a bit of light at the end of a very dark tunnel. "It is vital we continue to take steps to stop future addiction before it can begin," West Virginia Senator Shelley Moore Capito, who was one of the bill's sponsors, explained in a press release announcing the bill's passage. "This law does exactly that by ensuring Medicare patients have access to non-opioid options, which will manage their post surgical pain, while also helping them to avoid addiction and opioid misuse by others in their households. I'm confident this new law will make significant strides in preventing future addiction."
Alabama Representative Terri Sewell, who was one of the sponsors of the bill in the House, also applauded the bill's passage. "By empowering doctors to prescribe treatments best-suited for their patients' needs—including nonopioid alternatives—this bill represents a meaningful step forward in our continued battle against the opioid crisis," she said.
Broad Advocacy Efforts Include Variety of Organizations
Fox remembers when Voices for Non- Opioid Choices first launched. "We weren't nearly as varied as we are now," he explains. "I think that what we found is that there are a lot of people who for one reason or another care about the opioid crisis in this country." Today, Voices for Non-Opioid Choices coalition members range from clinical advocacy organizations to organizations that work with people actively in recovery to public health advocacy organizations. "I am delighted that we have been able to put together a large enough umbrella to accommodate everyone," Fox says. "I am a firm believer in the power of the collective, and so we have built a nice group that shares our cause, our passion and our mission, and we are delighted to work together, because when we do, we have the opportunity to really make an impact."
The American Massage Therapy Association (AMTA) is a part of this group of diverse voices advocating for non-opioid alternatives for pain management, as both a member of the Voices for Non-Opioid Choices coalition, as well as working alongside massage therapists to ensure the legislation included massage therapy.
"For us, the NOPAIN Act was an important step, a big step, and a big deal for patients, providers and loved ones, including those who may themselves be in long-term recovery or have a loved one in long-term recovery who now know that going forward they don't have to delay medical procedures for fear of re-exposure to a narcotic," Fox explains. "For those families, I think this step was important to them. It was important to us. We couldn't have done it without the support of groups like AMTA and others, as well as the patients and families who shared their stories from across the country."
What the NOPAIN Act Means for the Massage Profession
According to some of the latest data from the National Health Interview Survey, more than 1 in 5 adults in America experience chronic pain, and 50.2 million reported pain on most days or every day.
Data also suggests these patients are proactively seeking alternatives to opioids. A 2019 Health Checkup survey by the Mayo Clinic showed 94 percent of patients surveyed prefer alternatives to opioids—many of them specifically mentioning massage and other integrative therapies.
Importantly, massage therapy is showing real promise in helping people better manage pain, with research showing positive effects of massage, especially for conditions where chronic pain is part of the symptom profile, like arthritis and fibromyalgia, as well as isolated conditions like postoperative pain, cancer pain, and chronic neck, back, and shoulder pain.
For many of the people and organizations invested in opioid addiction prevention efforts, education around the efficacy of other pain management options is paramount. "I think there is more work that needs to be done to make sure that we are not just talking about this issue in the clinical setting," Fox says. "There are a host of other non-opioid therapeutic options that have been shown to help people in pain, like massage, acupuncture, and physical therapy."
For more information on Voices for Non-Opioid Choices and its coalition of members, visit their website.