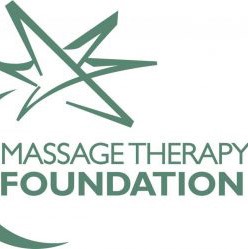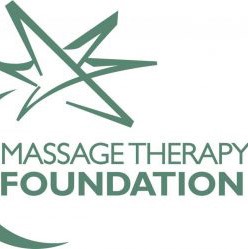 Massage Therapy Foundation Ergonomics Project Phase One Wrap-Up
Massage Therapy Foundation Ergonomics Project Phase One Wrap-Up
Massage therapists know that repetitive physical labor can take a toll on their bodies and can even shorten a career. The Massage Therapy Foundation (MTF) set out to bring positive change in the health and well-being of practitioners by undertaking its Ergonomics Project.
The completion of Phase One of the Project can now offer recommendations to massage therapists to improve career longevity and overall wellness.
MTF worked with Briotix Health, which has experience in providing specialized solutions in ergonomics and the science and art of designing workflow processes, workplace environments, and operational work systems so that they are safe and optimally fit the people who use them.
MTF electronically surveyed 775 massage therapists and collected data in locations in Portland, OR, and Baltimore, MD.
Study participants performed 30-minute massages on volunteers, focusing on neck supine, neck prone, neck and back prone, back, thigh/leg supine, and thigh/leg prone. Sessions were video recorded to capture both whole-body movements and individual massage techniques, and included a variety of practice settings, like a franchise location, a private practice office, a day spa, and a multi-practitioner location.
In undertaking this project, MTF identified some risk profiles of standard tasks by using relevant data to make practical recommendations to aid educators, employers, and practitioners to incorporate simple methods and adaptations that minimize a massage therapist's health risks in daily practice.
What the Data Told Us: Ergonomic Recommendations for Massage Therapists
Outcomes of the project resulted in the following recommendations by task:
A. Neck Supine (Therapist Seated). Keeping the therapist's trunk vertical (at 90 degrees to the floor) minimizes the ergonomic risk associated with sustained trunk flexion. Demands on the back extensor muscles are reduced when the trunk is vertical, leading to reduced muscular fatigue over time.
B. Neck Prone. A therapist's trunk should remain vertical, at 90 degrees, to minimize risk associated with extended trunk flexion. When used to enhance force production, the trunk should be aligned with the direction of force application to lessen force exposures across joints that are awkwardly positioned.
C. Neck Prone plus Back. Therapists may consider separating their techniques into Neck/Shoulder and Low Back Regions to avoid crossing from one region into another without significant changes in posture, including moving the feet.
D. Back. Therapists should avoid climbing on the table. When massage therapists are on the table, minimizing a posture—specifically the need to keep the trunk upright—is difficult. Therapists should minimize ergonomic risk exposure when certain "pulling" techniques are required to access contralateral tissues. Although reaching across the client's midline is not recommended, sometimes it is essential. With that in mind, therapists should monitor the duration of their application, especially since this technique requires active trunk extension in an unsupported position.
E. Leg (Supine and Prone). Consider working in a seated position. Shorten the reach during gliding strokes by moving your feet in the direction of the stroke. Minimize use of pulling techniques by using a staggered stance and optimizing the client's position. Use a stance posture and keep the trunk as upright as possible, positioning the client's leg as close to the side of the table as possible. Therapists should protect the IP, MCP, and CMC joints of the thumb. They may consider superimposing the opposite thumb for support and/or using the index finger to support the IP joint. Or, as an alternate approach, use the knuckles to apply pressure where needed.
For more information, visit MTF's website.