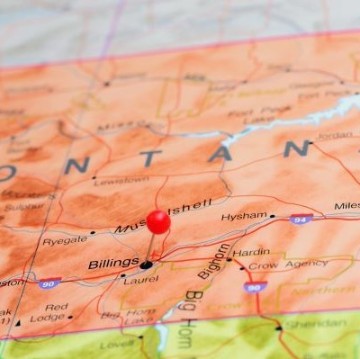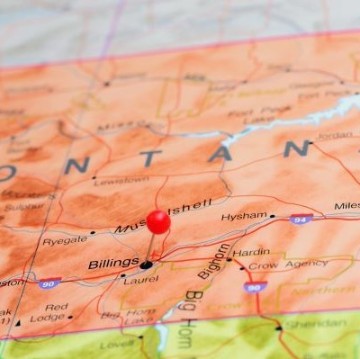 Massage Therapists Sue City of Billings Over Recent Ordinance Meant to Curb Human Trafficking
Massage Therapists Sue City of Billings Over Recent Ordinance Meant to Curb Human Trafficking
A group of three massage therapists and one client in Billings, MT, has sued the City of Billings in an effort to overturn a recently passed ordinance meant to decrease human trafficking.
The ordinance, which passed 8-3 in April 2021, declares any massage business in the city of Billings, including all rooms, cabinets, or storage areas, is subject to reasonable, unannounced inspection during normal business hours to determine compliance with all provisions included within the ordinance. Businesses must also obtain a specific business license from the city of Billings each year.
According to the ordinance, its purpose is to "regulate businesses that purport to be massage or spa facilities in order to safeguard and promote the public health, safety, and welfare of the residents of the city, while recognizing that massage is a valuable health care professional activity that provides benefits to the residents of the city."
A Violation of the Fourth Amendment?
Four plaintiffs in a recently filed lawsuit against the city, listed as massage therapists Theresa Vondra, Donna Podolak, and Lynda Larvie, and client Adam Poulos, argue that the ordinance violates their Fourth Amendment rights, which protects against unreasonable searches and seizures without probable cause.
"The Fourth Amendment is clear. Government officials typically may not search private property without reasonable cause and a warrant," says Daniel Woislaw, an attorney with Pacific Legal Foundation (PLF), the firm representing the plaintiffs. "By threatening massage therapists with criminal prosecution for demanding that officers comply with the Constitution by getting a warrant before conducting searches of their businesses and homes, the Billings massage ordinance attempts to take away their Fourth Amendment rights."
Vondra operates a business serving clients that include people suffering from joint pain, arthritis, and those injured as a result of physical or psychological trauma. PLF claims the new city ordinance threatens the comfort and security Vondra's business offers clients, putting the clients, employees, and business as a whole at risk.
See Also: Utah Law Would Create Lower Tier Massage Licensure
"This ordinance subjects sole practitioners and the owners of massage therapy businesses to the constant threat of government intrusion into their businesses," Woislaw says. Podolak, who is a home practitioner and provides massage therapy from a converted space in her private residence, claims the search powers the ordinance provides the city of Billings expose her home to indiscriminate and unannounced invasions by police and code enforcement, according to PLF.
"If a code enforcement officer or police officer knocked on her door and demanded to search her house, or inspect her patient records, she could refuse only at the risk of being charged with a jailable offense," says Woislaw. Larvie is a medical massage practitioner who owns a salon where she provides therapeutic massage services. She also rents space to two hairstylists who would also be subject to warrantless searches because of the broad sweep of the ordinance's language.
Client privacy is also at risk due to the ordinance. The law allows police and code enforcement officers to search through massage therapy session notes without a warrant, which oftentimes include sensitive medical information. The law also allows officers to access and search client lockers and interrupt massage therapy sessions exceeding two hours in length, Woislaw explains.
Can the Law be Overturned?
As a result of these argued Fourth Amendment violations, the lawsuit is looking to overturn the law. "We are asking the court to strike down the law as an unconstitutional infringement on the Fourth Amendment rights of massage therapists and their clients in Billings," Woislaw says.
According to PLF, the Fourth Amendment already provides a specific blueprint for legal searches that works and doesn't need revision. In other words, they claim, if it isn't broken, don't fix it.
"Our position is not that massage therapy businesses or homes can never be searched," says Woislaw. "We ask only that the court require the government to follow the constitutional process for conducting police and code enforcement investigations."