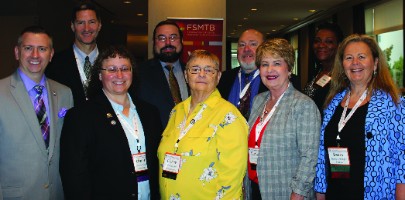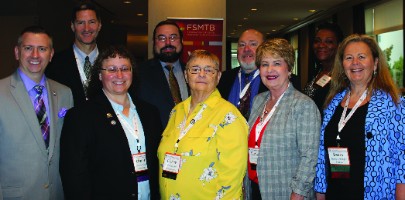 The 2019 annual meeting took place in sunny Atlanta from October 3–5. The opening reception was a chance for attendees to reconnect and mingle before two-day sessions packed with insightful meetings and inspiring speakers.
Friday's opening session was presided over by FSMTB President Charlene Russell with welcome notes, agenda approval and adoption of debate rules. Russell then gave her report on the board's activities throughout the past year as well as notes on future goals. "We are stronger together," Russell remarked to the ebullient crowd. This sentiment set the tone for positivity and collaboration amongst attendees as they sat in on member reports and presentations on school oversight and communication strategies.
The final day of meetings included board updates on Operation Mississippi Delta, Sandy Anderson's insights on working with local, state, and federal law enforcement agencies, and a facilitated discussion on hot topics like CBD oil and regulation. Elections took place for representatives to the board of directors and the 2020 nominating committee.
The 2020 FSMTB annual meeting will take place in Chicago. www.fsmtb.org