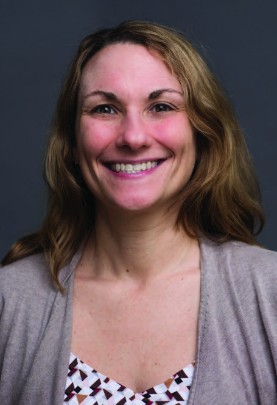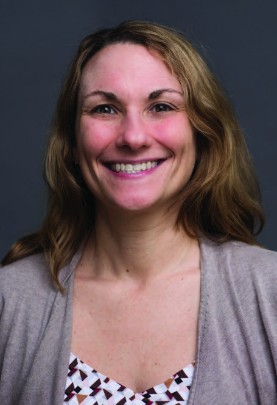 Portia Resnick is a board certified and state licensed massage therapist and athletic trainer with over 20 years of experience in the sports medicine field. She pursued her massage education at Somerset School of Massage Therapy in 2003 and taught at the school until 2010. In 2017, she completed her Ph.D. in Kinesiology at the University of Hawaii at Manoa, where her research explored the use of heart rate variability as a clinical measure of recovery in NCAA Division I athletes.
Currently, she is the Assistant Professor and Clinical Education Coordinator for the Athletic Training Program at California State University in Long Beach.
In addition to teaching, Resnick maintains an active clinical practice in both athletic training and massage therapy, and she's presented her research at the American Massage Therapy Association National Convention, the Far West Athletic Trainers' Association convention, and the KinesioTape Research Symposium. Massage Today recently caught up with Resnick to learn more about her journey to massage therapy and her role on the NCBTMB Certification Board.
Massage Today: How did you discover massage therapy?
Resnick: When I was in college, I worked summers with someone who was studying to become a massage therapist. He encouraged me to learn more about it and, although I did not follow up at the time, his words stuck with me. Ten years later, when I was looking to make myself more marketable as an athletic trainer, those words of encouragement were louder than ever and I decided to go to massage school.
Massage Today: How did you develop this passion into a career?
Resnick: After I finished massage school, I was lucky enough to have a healthy, well-balanced schedule between my massage practice (where I focused on therapeutic and sports massage) and teaching at the same massage school I graduated from. Combining my massage knowledge with my skill as an athletic trainer, I was able to share my real-life experience working with high school, collegiate, and professional athletes with the classroom and clinic. I knew I had found a special combination.
Unfortunately, the school closed, and I was forced to consider an alternate career path. About two years after the school closed, I decided to pursue my Ph.D. I missed teaching so much, and I knew that having this credential would help me achieve my goals and give me new opportunities to teach. Truth is, if it were not for my experience teaching massage, I would have never pursued this route.
Massage Today: How has your career evolved over the years?
Resnick: Throughout my career, I have worked as an athletic trainer in a high school, college, and professional setting. I have worked with college and professional teams as a massage therapist, as well. In addition to my role on sports teams, I have also taught at massage schools and three separate universities—two of which I was a full-time faculty member. Through these opportunities, I have taught manual therapies and massage to athletic training students, as well as presented at various athletic training conferences. I was also involved in writing the Sports Injury Module for the current AMTA/NCBTMB Specialty Certificate in Sports Massage. Currently, I am the Assistant Professor and Clinical Education Coordinator for the Athletic Training Program at California State University at Long Beach.
Massage Today: Did you discover any additional passions along the way?
Resnick: Research has always been a major interest of mine, but has become even more of a priority and passion of mine because of my work as an athletic trainer and massage therapist. I have published case studies in the The International Journal of Therapeutic Massage & Bodywork (IJTMB) and in AMTA's quarterly magazine Massage Therapy Journal. I was also the 2014 Practitioner Case Report Contest Winner for the Massage Therapy Foundation.
Currently, I serve on the Student Case Report Contest Committee for the Massage Therapy Foundation.
Massage Today: What does Board Certification mean to you?
Resnick: Simply put, Board Certification represents a commitment to a higher standard. My credentials speak volumes to fellow health care professionals, clients and the public— giving them the confidence they are working with someone who never wants to stop learning and growing as a professional.
My BCTMB credential has also provided me with exciting opportunities I may not have otherwise found, such as my current role on the NCBTMB Certification Board. Many organizations seek experts within the profession to fulfill rewarding roles—Board Certification can do just that.
Massage Today: What would you say to a fellow massage therapist contemplating Board Certification or a Specialty Certificate?
Resnick: I challenge them to aim for a higher standard—stand out among your fellow therapists. I challenge them to look beyond their entry-level education and strive for new heights. I challenge them to take on new skills by pursing a Specialty Certificate in an area of interest. Moreover, I encourage them to join a community of like-minded professionals dedicated to living out that higher standard at NCBTMB.
Massage Today: What motivated you to run for the NCBTMB Certification Board?
Resnick: Board Certification and continuing education for health care professionals is my passion. I have seen both of my credentials evolve over time. We (as massage therapists) want a seat at the table as part of the health care community. Board Certification is a way to take that seat as a credential that every other health care professional can understand.
Massage Today: What has your role as NCBTMB Certification Board President taught you so far?
Resnick: As President of the NCBTMB Certification Board, I have a responsibility to the profession and fellow board members to advocate for the profession and ensure we have programs and plans in place to help our members advance. We cannot just look at where we are now and be satisfied.
We must think about where we want the profession to go and, more importantly, how to get there.
Massage Today: In your opinion, what does the future hold for NCBTMB?
Resnick: Following this year, I have one more year left in my current term (expiring February 2021) as a member of the Certification Board. I wish I could put into words all the new and exciting programs and projects NCBTMB has in store for our certificants and the profession—some of which have already been announced and others that are soon to come. The future at NCBTMB is so bright. The Massage Therapy Assessment for Certification (MTAC) is helping therapists gain confidence heading into the Board Certification Exam; Board Certification is gaining more traction within our profession, as well as with fellow health care professionals and the public; our Specialty Certificates are providing new and exciting career pathways for therapists of all kinds. I am personally witnessing other health care professionals that I interact with now seeking out BCTMBs and adopting our ideas around specialization with certificates. Simply put, I am so excited for where NCBTMB can take our profession— both inside and out. NCBTMB is listening to the profession and actively putting plans in place to serve your needs. Stay tuned!
Check out these related articles:
Practicing Massage Therapy with Oncology Patients