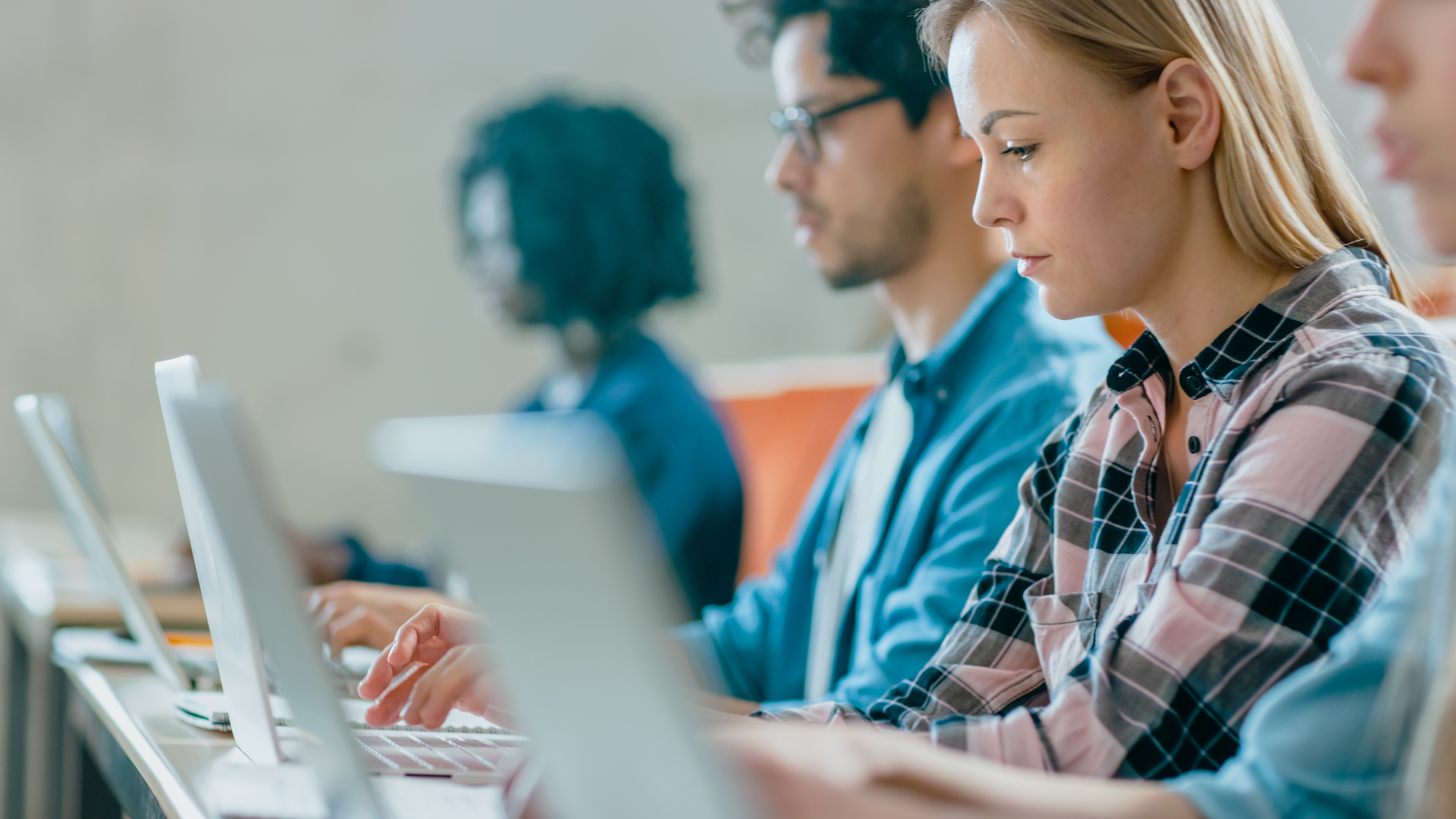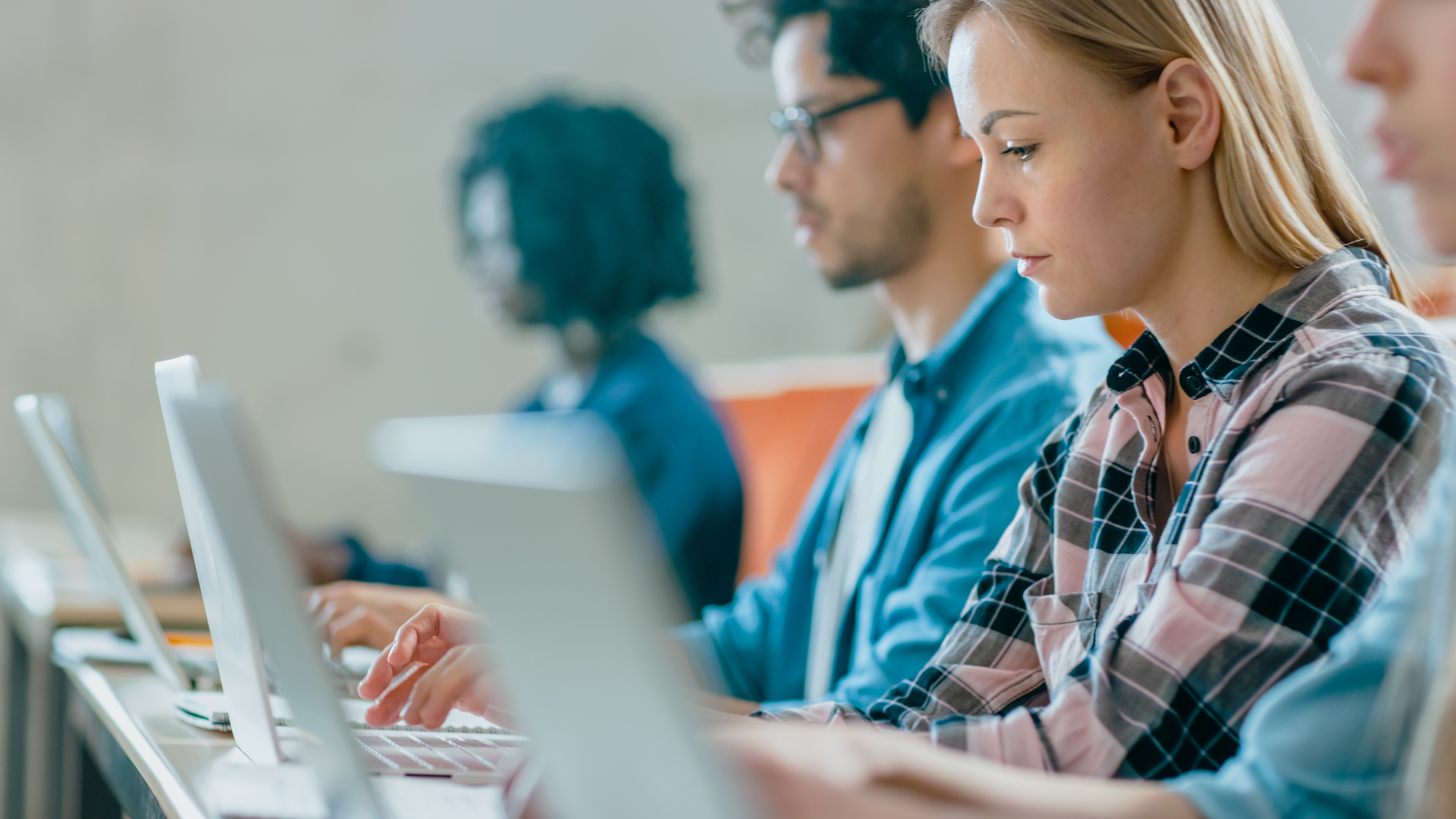 Mapping Out Your Career Path—Where to Next?
By Ryan Hoyme, LMT, BCTMB
July 11, 2019
Mapping Out Your Career Path—Where to Next?
By Ryan Hoyme, LMT, BCTMB
July 11, 2019
Have you reached a point in your career where you think you cannot grow your business anymore and you feel frustrated? Or, maybe you have a vision for what you want your career to be but are unsure how to get there? Throughout my career, I have heard fellow massage therapists address both scenarios many times—and I have been there, too!
From my perspective, there are two main avenues to map out your career path no matter what age, specialty or location—continuing education and credentials. Both, I believe, are the time-saving, high-speed avenues to rejuvenate your passion for massage therapy while continuing to advance your craft.
Why Continuing Education?
Like any profession, massage is always advancing based on continued research. Techniques that were taught 10 years ago become outdated. We learn new ways to help our clients and patients deal with ailments. We become part of integrative health care teams. With all that said, dedicating ourselves to lifelong continuing education becomes a must—what we learned in our entry-level core curriculum may not be best way to heal our clients and patients over time. By learning new modalities and techniques, we position ourselves to be better, more advanced therapists.
Continuing education is also a great way to discuss ideas or challenges with other like-minded massage therapists. It is a way to truly help build yourself a massage community—something we sometimes lack as a more isolated profession. Large massage conferences are another great opportunity to participate in continuing education while building community. You can learn so much from other massage therapists and they can, in turn, learn from you.
With thousands of continuing education courses available—from webinars, home studies, or live courses—learning is always at your fingertips. It is up to you to choose how you will take advantage of the opportunities available.
My Real-Life Experience
To put this in perspective, hospital-based massage had always interested me ever since 1997 when I attended massage school. After I graduated, I took every opportunity I could find to take CE classes and learn from other massage therapists practicing with this special population. I pursued Board Certification through NCBTMB because it was required for any massage therapist job in my local hospital. Now, with both my continuing education experiences and my credential, I have my dream job—I work as a BCTMB in a Minnesota-based hospital—and I owe it all to NCBTMB and all education I've obtained over the years through its network of Approved Providers. It didn't happen overnight, but I had the tools and the community to map out my goal and reach it.
Why Credentials?
In most states, some form of regulation, such as entry-level licensure, is required for massage therapists to practice legally. Other therapists choose to advance themselves beyond licensure with voluntary Board Certification. Based on the credentials you choose to pursue, this will certainly factor into the development of your career road map.
Why is this important? Truthfully, many therapists do not understand the difference between entry-level licensure and voluntary Board Certification. Because of this, clients and patients also do not truly know the difference. Should you choose to pursue advanced credentials, it becomes your responsibility as a therapist to educate your clients and patients about your credentials. Furthermore, it will require you to achieve various levels of continuing education as you maintain your credential.
Entry-level licensure was created with the general purpose of serving state needs and providing public protection. For this reason, licensure is required in nearly all states across the country. Such a credential is displayed as "LMT" following a therapist's name.
Board Certification in Therapeutic Massage and Bodywork is the highest attainable credential that a massage therapist can achieve through NCBTMB. It is the only standardized, professional certification credential accredited through ICE/NCCA. Such a credential is displayed as "BCTMB" following a therapist's name.
Specialty Certificates through NCBTMB are another means of separating yourself from other entry-level therapists. These certificates prove your advanced knowledge and experience in a modality or working with a specific population, such as Sports Massage, Oncology Massage, and Military Veteran Massage, to name a few. Such an achievement becomes a considerable advantage for you from both an employer and client/patient perspective.
This refers to completion of the course, not a certification. Board certification is the only type of certification accepted.
Regardless of the credential(s) you choose to pursue, you likely will be required to maintain all or some of them in some way. In most cases, as with Board Certification, for example, you are required to achieve 24 CEs each renewal cycle. This is important as you map out your career path as you can strategically select continuing education opportunities that not only build on your skill set and advance your knowledge in your area of interest, but also explore new areas or modalities you would have not otherwise considered.
Continuing Education + Credentials Naturally Design Your Map
Once you decide to pursue a credential or a Specialty Certificate, your road mapping process becomes easier. Make the credential a pit-stop in route to your destination. You know you will need to meet specific criteria or requirements to reach that goal. So, how do you make it happen? What education or experience do you need to achieve it? Think about all these factors and write them down. Then, put timelines and deadlines to these requirements. This is the process I took to pursue my hospital-based massage therapy job—and it worked!
Even after you earn your credential(s), the cycle repeats itself in a way—you know you will need to maintain your credential over the next year or two. So, you will need to start thinking about the time of year you will have the most opportunity to take continuing education courses. Next, you will need to think about what modalities or techniques you want to learn or better yourself in. Once you start putting pen to paper and thinking through your next year or two years' worth of education, your road map will naturally come together.
Lastly, do not be afraid to take advantage of your massage community. Call or research organizations like NCBTMB online and discuss your desire for advanced credentials. Ask what is required. Once you know, you can plan.
Where Do I Start?
Being a massage therapist myself, I know that some of this may seem easier to say than do. It's true! But, one thing I know is that we must continually work hard to achieve more—more education, more clients, more business opportunities, more connections… Without putting in the work to pursue Continuing Education and credentials, the "more" becomes increasingly more difficult to achieve.
Remember: Mapping out your career does not just happen when you graduate from massage school. It is a constant evolution as your career matures. All of us, no matter how seasoned of a therapist, find ourselves in the same place over the years.
Below are some tips you may find useful in planning out your career path:
1. Write down your aspirations. For example, "I want to work as a Sports Massage Therapist with a Sports Team."
2. Research continuing education opportunities in this modality or working with this special population. After all, you want to make sure you are still interested and will enjoy this sector of the profession first! NCBTMB has a great online Directory at www.ncbtmb.org to explore available CE courses, as does AMTA and ABMP.
3. Register and complete one or two continuing education courses in this area to determine if it continues to peak your interest. Before taking the course, check to see if your state accepts it.
4. As you are completing the courses, determine what credentialing may be required for a position in this area. Search job boards or team websites to view job postings. Once you know the minimal requirements, set your sights there and figure out how you might be able to set yourself apart from other like-minded and credentialed therapists. For example, are you Board Certified? Have you achieved a Specialty Certificate in Sports Massage? If not, would it help you stand out from other therapists applying for the same position?
5. Join a Facebook Group or attend a conference with fellow massage therapists. Talk to them about your goals and ideas for the future. Become a part of a community that can help you entertain ideas, recommend courses, or even provide you with insight on what it is like to be a Sports Massage Therapist.
6. Even after you achieve your goal—and dream job—determine how you can continuously improve your craft. Continue to search for continuing education opportunities in your area of expertise or learn a new modality you may find useful. Check with NCBTMB, the profession's credentialing organization, on available credentials to further your career. Never stop learning!
Continuing education and credentialing are two major factors that will help to propel your career to the next level. It does not matter if you are an entry-level or veteran therapist. Together, these two components will provide you with the necessary opportunities and timelines to effectively and efficiently map out your career. The best part? You will prove to clients and employers alike just how dedicated you are to providing the best possible care.