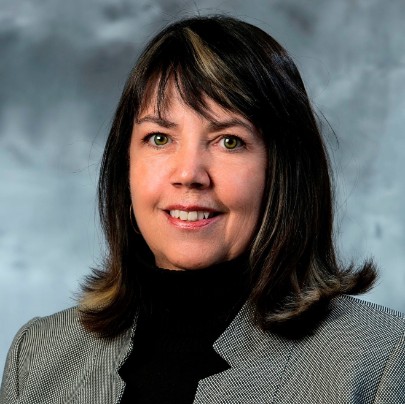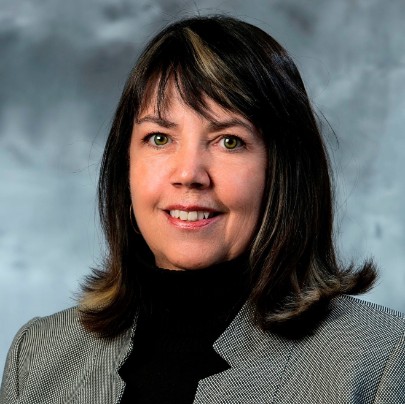 A Long, Successful Career Rooted in Giving Back
A Long, Successful Career Rooted in Giving Back
Dolly Wallace's appreciation for the human body began when she would help her husband study when he was in chiropractic college, and only grew from there when she worked alongside him in his office. "I would help him study for hours. I was fascinated by the anatomy and physiology and the make up of the entire human body," she remembers. "After he graduated, I worked in his office and I witnessed people getting better naturally with a hands-on approach."
Soon, Wallace knew that she wanted to make a difference in people's lives, too. "I decided on massage therapy because I thought my husband and I would make a great team," she says. "He would work with the skeletal system and I would address the muscular system."
Massage and the Big Red Barn
When Wallace began exploring massage schools, she found that there weren't that many to choose from and so focused her sights on the Chicago School of Massage and the Health Enrichment Center, both the closest to her and both still three hours away. "I settled on Health Enrichment Center because it was in Michigan and I thought traffic and parking would be much easier than in downtown Chicago," she recalls.
She enrolled without visiting. "I read the literature and reviewed the curriculum," Wallace explains. "We didn't have internet back then, so I had no idea what the school would look like."
That first day she pulled up, she saw a beautiful white farmhouse next to a big red barn. "I assumed the school was behind the barn," she says. "Much to my dismay, the school was actually in the barn!"
Today, the memory of how she started her massage education is fond and heartening, but at the time, Wallace worried what her peers in the profession and her clients would think if they knew she went to school in a barn. "I thought they would never respect my education nor respect me as a professional," she says. "In hindsight, I received an excellent entry-level education that was the solid foundation on which I built an extremely successful practice."
Volunteering, Facing Challenges and the Future of the Profession: In Her Own Words
A career that spans decades is rooted in love for the massage therapy profession, and a deep desire to help people. We asked Wallace to share her experience with volunteering, what she finds most hopeful about the massage profession today, encouragement she has for massage therapists just starting out, and how she's navigated the inevitable challenges of finding success.
Massage Today: What is one of the best, most hopeful parts of the massage profession for you today?
Wallace: One of the best, most hopeful parts of our massage therapy profession for me today is all of the opportunities we have. As we continue to elevate the quality of our education and skills, more and more opportunities arise. Seeing first-hand the number of therapists applying for National Board Certification is very encouraging. We are all working together to elevate our profession and we are being recognized for our efforts.
You've been involved in the profession in a variety of leadership roles, from AMTA President to serving on the Massage Therapy Foundation Board of Trustees to now being President of NCBTMB. What drives you to give back to the massage therapy profession?
My volunteer involvement began early on. I joined AMTA as a student member and have never looked back. AMTA helped me in so many ways. They offered me insurance, tools to build my practice, advice when I was struggling as a new practitioner and most importantly, they offered me credibility during a time when there was no regulation for massage therapists. They have a code of ethics and a standards of practice I value. Volunteering was my way of giving back. I started out volunteering on a committee, eventually becoming a committee chair. I was later elected to the National Board of Directors, and eventually served as national President. I cannot begin to tell you what an honor it was to serve as AMTA President!
Serving on the Massage Therapy Foundation's Board of Trustees was a learning and growing experience for me. I gained a greater knowledge and appreciation of the importance of research in advancing our profession. I will be forever grateful that I was given the opportunity to serve on the Board of Trustees.
Higher education has always been a priority for me. I couldn't wait to become Board Certified because doing so gave me another level of credibility. Serving on the National Certification Board for Therapeutic Massage and Bodywork allows me the opportunity to encourage others to achieve National Board Certification, as it is the highest credential we can achieve in our profession. I welcome others to join our community of Board Certificants. My prime purpose in life is to help others, and hopefully I have helped by volunteering.
See Also: What is an Approved Provider?
You were recently awarded the Massage Therapy Foundation's 2022 Humanitarian of the Year award. What did that honor mean to you?
Being awarded the Humanitarian of the Year award by the Massage Therapy Foundation means more to me than words can express. I was shocked and truly honored and humbled to receive this award. Volunteering is always from the heart; never about ego. Receiving this award truly touched my heart!
As you think about your own career, what advice do you have for people who are just graduating and starting out in the massage therapy profession?
Graduating from massage school can be a bit scary—at least it was for me. All of a sudden we are on our own. We no longer have the daily support of classmates and instructors. We all go different directions and practice in varied settings.
However, we are never alone. Don't be afraid to ask for help. We are all here to support you. Please don't view other massage therapists as your competition. They are your colleagues. Support one another.
For massage therapists who may be struggling, can you talk about a time when you navigated a challenge? What got you through?
Each one of us will face challenges at different times. I faced two huge challenges while in massage school. During my first week in massage school, my father was diagnosed with lung cancer. He died the week before I graduated. I was devastated, yet motivated to do my very best during my last week of intense study and testing. I was determined to ace the exam for him. I wanted to make him proud. Throughout my entire life, he encouraged me to be my best and he always believed in me.
During that same year, we had a house fire and our family had to live in a hotel for eight weeks. We were allowed back into our house two days before Christmas. We had no Christmas tree and few presents, but it brought us back to the real meaning of Christmas and we gave thanks for the things we did have. Throughout all of this, I never missed a day of school.
I found strength and courage I didn't know I had. I needed to be strong for my husband and daughters. I relied on my faith, my family and our friends. They all supported me in my journey to become a massage therapist, and there was no way I could let them down.
When you think about the future of the massage therapy profession, what do you see?
The future of the massage therapy profession is bright. Whether you work in a health care setting, a spa, a franchise, a private or group practice or teach or participate in research, there are so many opportunities. We continue to elevate our profession with quality education and advanced research, and by doing so we are building a strong, united community of professionals.
See Also: How Volunteer, Service Work Changed One Massage Therapist's Career