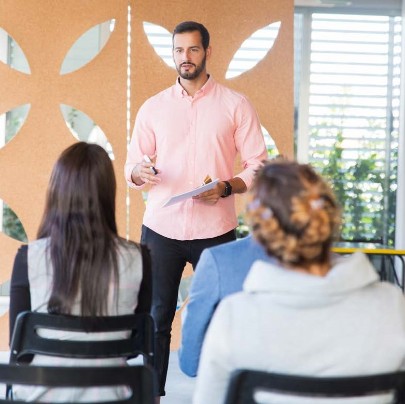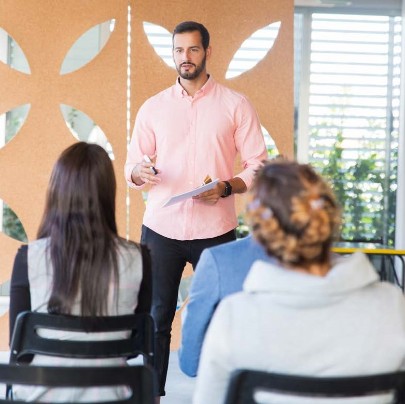 What is an Approved Provider?
What is an Approved Provider?
An approved provider or AP is a massage therapy continuing education instructor or organization that has demonstrated a dedication to the highest standards in the massage profession.
Approved Providers provide the necessary continuing education for Board Certificants and state license holders to keep their credentials current. As part of a commitment to support the profession and inspire lifelong learning, NCBTMB developed the Approved Provider program over two decades ago.
The Approved Provider program serves the profession by ensuring that massage therapists have access to the highest quality instruction. Instructors must meet rigorous standards to be NCBTMB Approved Providers. Instructor qualifications and course content are carefully reviewed to ensure the highest quality of education from all Approved Providers.
Who Should Become an Approved Provider?
Continuing education providers who represent the highest standards in the profession and want to reach a wide audience of learners should join the Approved Provider community today. Whether you are an individual instructor or an organization with multiple instructors, we have a place for you.
Massage therapists are in demand and the profession is an evolving and dynamic one. Approved Providers are committed to excellence in continuing education for massage therapists who are sought out for a variety of health and wellness purposes.
Massage therapists must be ready to meet the variety of needs and expectations of their clients and other professionals by remaining current on developments in the field. Continuing education providers play a critical role in that process. Educators who share this dedication to lifelong learning should join the Approved Provider community.
What are the Benefits of Becoming an Approved Provider?
Massage therapists know that Approved Providers are educators with an advanced knowledge of massage therapy and whose knowledge has been evaluated and assessed by an objective, independent third party. Most state massage boards require continuing education to maintain licensure. In addition, Approved Providers have access to Board Certificants, who must receive 24 CE hours from an Approved Provider for recertification every two years.
Approved Providers and their approved courses are searchable on the NCBTMB directory. The NCBTMB directory is used by thousands of massage therapists across the country each year to find high-quality continuing education.
Approved Providers also become part of a vibrant community dedicated to elevating the profession, education, and the practice of massage therapy. As part of this community, educators commit to a robust Code of Ethics, Code of Conduct and Standards of Practice, which signals to learners that you are a dedicated professional.
How do I Become an Approved Provider?
If you are not already an instructor, consider how becoming a massage educator may enhance your career path. Instructor training is critical to the success of the Approved Provider community. If you wish to become an educator, seek training from other Approved Providers. The NCBTMB directory includes many classes specific to teacher training taught by your peers. Approved Providers must meet NCBTMB's instructor qualifications and have at least one course to submit for approval that they've taught in the previous year. Courses are reviewed to ensure they meet NCBTMB's high standards.
Courses require several specific elements, which can be found in the Approved Provider Handbook. In addition to the handbook, NCBTMB has a variety of resources available to help in developing courses on our website. We have everything from suggestions on how to create the elements of your course to sample course evaluations.
These tips and tools will help you add courses to your portfolio to reach a wide audience. The NCBTMB website resources will help you prepare to become an Approved Provider by mapping out the steps you need to take.
How do I Harness the Community of NCBTMB?
Becoming an Approved Provider joins you to a proud community of educators dedicated to the highest standards of continuing education. NCBTMB is a nonprofit governed by a volunteer Board comprised of massage therapists, bodyworkers and educators who are dedicated to elevating the massage therapy profession nationwide by establishing and advancing the highest credentials and standards of excellence.
This community is designed to provide support and elevate your profession. NCBTMB looks forward to growing the community of Approved Providers. We invite you to join us!