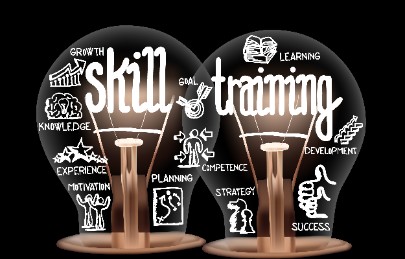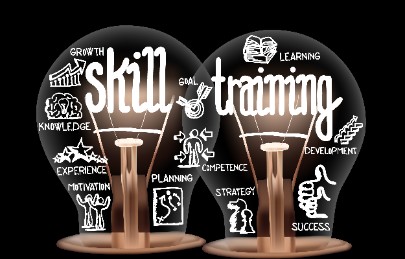 The Evolution of a Career
The Evolution of a Career
I was an athlete when I was younger, I played football, ran track, skied, rode motorcycles, and got involved in competitive karate and weightlifting.
One day, I was training for a competition and attempted an overhead press with more than 300 pounds when I fell and ruptured my disc at L5. In a flash of blinding pain, not only were my competitive weightlifting days over, so were the days of enjoying and competing in the many other sports that I loved.
That moment was the start of years of crippling pain, as well as years of me trying to manage the pain. I tried physical therapy and every massage therapy technique I could think of … you name it, and I tried it. I wanted to get better and restore some of my mobility.
Finally, I found relief from the intense pain in myofascial release, and I was able to restore my mobility!
The End that was a Beginning: From Athlete to Myofascial Release Practitioner
My days as an athlete sparked my lifelong interest in the mind-body complex, and being injured pushed me to take the next step—attending physical therapy school. When I started, I was shocked that none of the education centered the mind-body concept, and even today, there isn't enough time spent on this topic.
Physical therapy back in those days was almost exclusively focused on ultrasound, electrical stimulation, diathermy, infrared and ultraviolet, as well as some basic massage therapy.
See Also: Seeing Your Client as a Whole Person
Early in my career, I stumbled on the work of Dr. John McMennell, a physician from England. His father was James McMennell, one of the earliest "bonesetters" in England. He taught his son John the practice, and John added to that foundation, eventually getting a medical degree and studying a number of other specialties.
When he moved to the U.S. in hopes of sharing his experience with physicians, McMennell was shocked to find out that few American doctors incorporated touch into their practice of medicine.
Dr. McMennell then switched his focus to physical therapists and became the chief of physical medicine at Philadelphia General Hospital, which was just down the street from the physical therapy school I attended. I was one of the first physical therapists to take his courses on manipulation, and I was hooked.
Over the years, Dr. McMennell and I became friendly, and I started to help him teach, and learned a variety of other techniques, too. My private practice was doing well, and I felt the time had come for me to stretch my knowledge and start putting what I'd learned to work in new ways.
From Student to Master: Developing the John F. Barnes Approach
People often ask me how I developed the John F. Barnes Myofascial Release Approach. I've had the opportunity to train more than 100,000 therapists and physicians in this approach, and this technique is being used on millions of clients a month and has been for decades, in a highly effective and safe manner.
As I began to explore the fascial system and apply some of the myofascial release techniques I developed, I realized working with the fascial system was a very effective way of helping clients manage pain.
So, I decided to start educating my practice's staff in myofascial release so the clients benefitting from the technique didn't have to wait to see me. Once I did that, I thought maybe I could open it up to the public. Everyone laughed at me because they said nobody would come because nobody was familiar with myofascial release!
But I didn't let that stop me. I contacted a local paper devoted to the practice of physical therapy—Physical Therapy Forum—and asked if they'd be interested in hearing more about an approach I'd developed that showed promise in helping people manage headache pain. Their offices were nearby, and so they decided to send a reporter over.
The rest, as they say, is history: More than 200 people registered for that first myofascial release seminar. The next problem we ran into was that we didn't have enough space. I had never spoken to more than 15 people at a time prior to this. We held two seminars, one weekend after the other.
It's easy to get in a rut and lose your curiosity in this world. But when you continually push yourself to learn and follow your passions, you'll often find you can better help yourself, your practice and, most importantly, your clients.
More from John Barnes