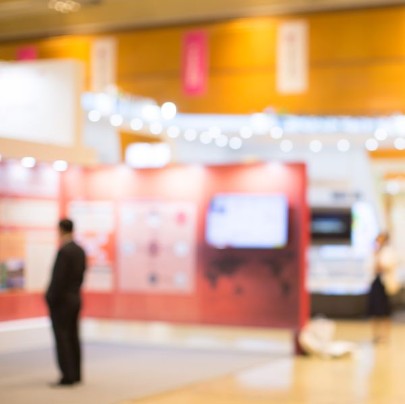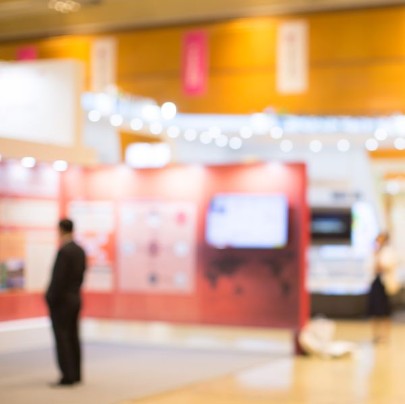 Three Massage Therapists Talk Why Attending Events is Important to Them
Three Massage Therapists Talk Why Attending Events is Important to Them
If you've ever wondered if attending a massage conference might be right for you—or why some massage therapists look forward to industry events—we asked two massage therapists to share with us why they attend and the benefits they gain, both personally and professionally.
AMTA's 2022 National Convention will be Matthew Fecteau's second convention, though the first time he attended, he says, his primary focus was one specific education course.
This year, his approach is broader and more concentrated on experiencing not just the continuing education classes, but also the wide array of networking and community-building activities available.
1. What motivated you to register for AMTA's 2022 National Convention?
The easiest answer would be to attend the Chapter Volunteer Orientation Program and Assembly of Delegates meetings. However, I have been meaning to attend the national convention for several years. Of course, the pandemic got in the way of that, but it also increased my desire to become more involved with AMTA.
The pandemic was the catalyst for me volunteering with my state chapter. The pre-convention meetings and the convention itself will be an opportunity to meet with massage therapists from around the country and give us all a chance to engage in discussions about the profession and cross pollinate ideas. I'm looking to expand my knowledge of massage and bodywork, in general, and find solutions to challenges we face now and plan for the future direction of our profession.
2. What are you most looking forward to?
I am most looking forward to participating in workgroups and hearing a wide variety of ideas from colleagues. I've only attended one other convention. I was there to attend a specific course and didn't get very involved with all the other activities going on.
This time, I am less focused on the continuing education being offered and will instead devote my time to networking, speaking with colleagues from other states, hearing about challenges they are experiencing, solutions to those challenges, and what they are doing to support their local community of massage therapists.
3. Why is attending important to you and what are you hoping to get from the experience this year, personally and professionally?
I view my attendance at this year's national convention as a starting point. It is the start of developing relationships that have the potential to dramatically impact my career in massage. I, like many others, kind of work in a silo. I own a practice of one and other than some contract work I do, I don't get a chance to speak with other massage therapists on a day-to-day basis.
I started volunteering with my local chapter to meet other massage therapists and hear what they are doing and share and discuss challenges we face. I'm excited to expand the pool of professionals I can reach out to for advice, inspiration, mentorship, problem solving, or just social engagement.
4. You're talking with someone who is considering attending AMTA's National Convention but hasn't registered yet. They ask you why they should attend. What do you tell them?
I find that people tend to minimize the social benefit of attending a convention, even though they frequently state that is what they liked most about attending. As a result, I usually focus on continuing education while also trying to sell the idea of networking.
We all need continuing education, at the very least, for license renewal. AMTA's National Convention is a great way to accrue all the needed continuing education required for a license renewal period and it is very cost-effective. Further, the diverse content available at the convention allows people to expand on an area they are already familiar with or try something new. It is a great investment in one's future, literally and figuratively.
Earline Fair Edwards, Ph.D., can't pinpoint exactly how many National Conventions she's attended, but she know it's more than six.
For Edwards, continuing education and community are what she's looking forward to this year, and what keeps her coming back.
1. How many (approximately) AMTA National conventions have you attended?
I can't say how many exactly, but I know it has been over 6 or so.
2. What are you most looking forward to about the 2022 AMTA National Convention?
Networking and catching up with friends, opening and closing sessions, continuing education credits, lunch and the night life.
3. You're talking with someone who's going to attend their first convention and they ask you what is one thing you wish you'd known/done at your first convention. What do you tell them?
I would emphasize that the insight and the experience you gain is first class. I would encourage first-time attendees to make sure they network, introduce themselves, and let others know this is your first time attending a national convention.
Attending this event is a rewarding experience that you can take away and share to your fellow massage therapists.
4. Can you share why attending AMTA's National Convention is important to you, both personally and professionally?
Professionally, since the COVID pandemic, the leadership skills, fortitude, and courage that I've gained over the years has helped me push through the challenges as a volunteer for my chapter.
Additionally, I went back to school to obtain my Ph.D. in Holistic Nutrition, which I received in February 2022. As I think back on the convention, many presenters overcame obstacles and I learned to push through, too.
Virginia Anthony Barrow, BA, CNC, LMT, CNMT Past National AMTA President has attended nearly every convention and has experienced numerous memorable moments that keep her coming back for more.
1. How many (approximately) AMTA National conventions have you attended?
I joined AMTA right after completing my initial basic massage therapy training in Miami Florida at Lindsey Hopkins in 1986. I immediately became active in the Florida Chapter of AMTA attending chapter meetings, and I was eventually elected to the Chapter Board of Directors. I learned there was a National Educational Conference (back then we had those separately from Convention) as well as a National Convention annually from the visiting speaker, National AMTA President Pierrette Plouffe (one of only two women to have been elected President since AMTA was established in 1943). Except for the last couple of years with COVID restrictions, I have attended nearly every Convention.
2. Can you share one of your absolute favorite memories from one of the AMTA National Conventions you attended?
I remember the second Convention that I attended in Fort Worth Texas. There was an ice-skating rink in the Convention Center Hotel where a lot of us went to have some fun together one evening. Then Past President Pierrette Plouffe (my friend Bob King having been elected National President) was in an ankle cast and was moving about the Convention in a wheelchair or with crutches. Some wonderful members carefully placed her wheelchair on the ice rink and gently pushed her around the rink. She was such a lively vibrant inspirational person that this moment and her smile was contagious – Everyone cheered & applauded.
At one Convention the Keynote speaker was inspirational author Steven Covey (author of Seven Habits of Highly Effective People). During his speech he read excerpts (anonymously) of letters sent to him by readers about how positively his writing had affected them. The Room of 1,000+ members sat raptly as he read a moving note sent to him. One of our members sprang to his feet at his seat and said clearly out loud, "That's me. That's my letter. That was my late wife I wrote about, and you made such a tremendous difference in our lives. Thank You!!" He was invited to the stage and an embrace with this amazing author. Many of us were in tears of joy at that moment and a standing ovation spontaneously occurred.
There was a powerfully meaningful moment at a Convention personally for me.
I had served on the Chapter Boards of Florida Oklahoma and New Mexico having lived in those states. Serving in a leadership capacity in this Association is invaluably rewarding. The skills one develops serving with other motivated volunteer leaders are profound and lasting. I had been elected to the National Board of Directors at the Convention in Canada! (Cool place for a Convention, Right?) Serving for eight years and then being elected AMTA National President. What an honor! Only the third woman elected President in 50 years and last to serve as President for three years. At that same Convention, my fiancée Dan Barrow was elected as a Board Member. Then National President Nancy Porambo, at our opening assembly called me to the stage to receive the Lifetime Achievement Award presented my late husband Dan Barrow, posthumously, to a standing ovation, for Dan, of about 1,500 members. What a moment!
3. What are you most looking forward to about the 2022 AMTA National Convention?
I began to form friendships and wonderful acquaintances from all over the country at our Conventions that have lasted decades. And I so look forward to seeing those terrific people at our Cleveland 2022 Convention. The remarkable thing is that I may only see some of these members once a year, but the joy and connection of these friendships is as if no time has transpired at all.
4. Can you share why attending AMTA's National Convention is important to you, both personally and professionally?
It's hard to find the right words to tell you how wonderful the highly skilled educational presenters are, the valuable friendships formed, the inspirational leadership expressed together with the enthusiasm of dozens and hundreds of fellow therapists getting together in one place—Convention. So worth it!
See Also
The Largest Meeting of Massage Therapists is Back!
Exhibitors Showcase Products at Upcoming National Convention