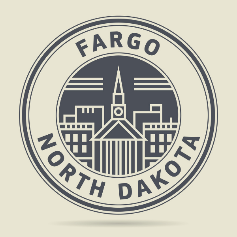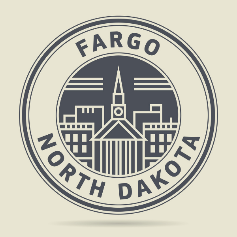 Would Inspections of Massage Establishments Work to Curb Human Trafficking?
Would Inspections of Massage Establishments Work to Curb Human Trafficking?
In late November, the Fargo City Commission passed preliminary approval of a new licensing and inspection program that would allow city health officials to inspect massage therapy establishments in the same way they inspect restaurants, animal kennels, and tattoo establishments.
The ordinance aims to reduce human trafficking, a problem that does exist in the massage profession as in other industries but is primarily confined to illicit businesses fraudulently advertising as massage, leading some massage therapists to wonder if the ordinance will be unduly burdensome to professional massage therapists who are often small business owners already regulated and licensed by the state.
Proponents of the ordinance believe regular inspections will ensure public safety, help victims of human trafficking, and clear those businesses from the profession that are responsible for illicit and illegal activity, while also giving the city the ability to enforce existing laws and regulations that some say can't be enforced by the North Dakota Board of Massage Therapy.
Kevin Coates, a Fargo-based massage therapist, encourages yes votes on the ordinance. "The North Dakota Board of Massage Therapy has said they can't inspect massage establishments, only licensed individuals, and they don't have the authority to enforce or prosecute businesses," he says. "With the board not able to do anything and the city not having an ordinance, human trafficking will continue if the city doesn't step in."
Commissioner Arlette Preston told The Forum of Fargo-Moorhead, a local daily newspaper, the ordinance would help ensure public safety. "When an individual walks into an establishment, they know they are walking into a place that has a licensed, competent therapist. The purpose is to get rid of illegitimate businesses," she says.
Mayor Tim Mahoney also told The Forum that the ordinance was not meant to punish or disrespect licensed massage therapists who are certified by the state and undergo inspections.
But that's exactly how some massage therapists view the proposed ordinance, citing some of the language used and the potential for small business owners to be subject to undue burdens as reasons for city commissioners to vote no.
Steve Olson, a retired massage therapist, opposes the ordinance. "In my experience, city and county ordinances always regulate the massage therapy profession based on prostitution. The same tone is coming through in this ordinance; it's not favorable for the profession," he told local media outlets when the ordinance was first being drafted.
Carrie Anderson, a local licensed massage therapist, was more direct. "You are pretty much basically calling me a prostitute the way it's written. It hurts me," she told local media.
Two city commissioners—John Strand and Tony Gehrig—agree, voting no on the proposed ordinance. Strand, having worked with local massage therapists, told The Forum he believed the city need to find a balance between finding ways to address human trafficking while still respecting the massage profession.
Gehrig is unconvinced the ordinance would reduce human trafficking, saying he's seen no information from cities that already impose regulations confirming positive results. "I don't want to place more of a burden on the small business owners," he said.
Share your thoughts with us: Will a city ordinance requiring inspections of massage therapy practices help reduce human trafficking?