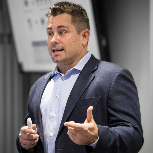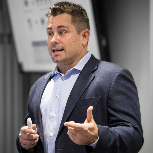 Can A Hybrid Model Work for Massage Education?
Can A Hybrid Model Work for Massage Education?
The Start of Something: M|Power Enters Education
M|Power Education got their start about 10 years ago as a college marketing and enrollment company—helping students connect to vocational programs across multiple industries—when the rise of hybrid education programs that combined online and in-person training started really taking hold. "We saw the benefits of that model and how well potential students were responding to having that as an option," explains Pete Medd, CEO of M|Power. "The demand was off the charts for hybrid programs."
Some of the reasons hybrid programs are attractive to potential students—like convenience, the flexibility they afford and lower cost—aren't surprising. And, M|Power knew from their experience marketing other educational programs that the demand for massage therapy education was high. "Massage therapy was one of our most popular programs that we would market for," Medd says. "We kept getting inquiries about hybrid options for massage therapy, but that program did not exist."
With a co-founder who previously owned and operated a massage school for 10 years and also developed curriculum for the school, M|Power decided to pivot their company and create a hybrid program for massage therapy specifically. "Our vision was to provide the curriculum and platform as a service to existing massage therapy schools," Medd explains. "However, that didn't go as planned, as school owners and program directors were not quite ready for the innovation and change in the traditional way massage students were trained."
See Also: Readers Respond: Is Massage Therapy Education Ready for A Hybrid Education Model?
In order to meet the appetite for hybrid education they were seeing from potential massage therapy students, M|Power decided to begin helping existing schools that didn't already have a program in place put together a hybrid massage therapy program. These schools range from private vocational schools to community colleges and universities.
What are the Goals of Hybrid Massage Therapy Education?
"First and foremost, we believe deeply in the benefits of massage therapy and want to enable more people to experience the benefits of therapeutic massage," Medd says when asked this question. "To achieve that goal, we want to bring more massage therapists to the profession by lowering the barriers to entry while at the same time raising the standards by which we educate new massage therapists and prepare them for their career in the industry."
Medd admits that's a lofty goal, but thinks the opportunity a hybrid education model offers in terms of bringing down cost and increasing access is worth the challenge. "By offering some of the academic coursework online, like business and science, you can lower the burden on students to have to forgo work and family obligations, decrease expenses like gas," he says. "The key is to make that online coursework engaging, supportive and collaborative, and with today's technologies, you can do that."
The key to the work M|Power is doing in massage education is what they see as technological advancements that can no longer be ignored. "Educational technology has come a long, long way since 'correspondence courses,' and is now used and recognized in every academic sphere preparing students for every imaginable field," Medd says. "We feel it's time for this profession to embrace some of the advancements and work together to find consensus on quality standards, expectations, what is acceptable to be delivered online and what is not."
Who Is Weighing In On Quality Standards?
Currently, M|Power leans on the Commission on Massage Therapy Accreditation (COMTA) for guidance. "We have gotten some of our curriculum endorsed by COMTA and we believe the COMTA Distance Education Guidelines are a great blueprint on how we can effectively integrate hybrid learning options into entry-level massage therapy education," Medd explains. "These guidelines define best practices, what is appropriate to deliver online and what is not, and how to effectively engage students online."
See Also: The Return of In-Person Learning!
Most of the work the company now does with massage programs specifically involves working with schools and universities in a supporting role, though Medd notes that M|Power does own some post-secondary schools and are looking to expand that ownership so they can broaden their geographical footprint and serve more students. "The reality is that we approach everything on a state-by-state basis. In some states we own a school directly, in some we partner with a school or college, and in some we utilize an apprenticeship model," Medd explains. "What is consistent across all M|Power's partnerships and approaches is the desire to work within the regulations of that particular state and to provide students a more convenient and affordable option to enter the profession."
According to Medd, M|Power will be seeking full accreditation in the near future.
How Do Massage Schools, Employers and Educators Work With Companies Like M|Power?
When talking about M|Power and how they fit into the current massage education landscape, Medd reiterates that a top priority for the company is making education more affordable and accessible. This is a movement, he says, that is at the core of higher education across nearly every industry right now.
"We have been able to help major universities get into massage education, bringing their prestige and resources into the profession," Medd explains. "They often have grants and more favorable payment plans, so the entry of these types of educational institutions into the space has many benefits for students."
Augmenting the work M|Power is doing with schools is their unique approach of including future employers in the educational process, which has the added benefit of defraying costs for students. "It is quite simple," Medd says. "Employers who have job openings and a desire to hire more massage therapists will sponsor students to attend massage school. In exchange for the sponsorship, the student agrees to work for the employer once they become licensed."
Of course, that model doesn't work for everyone, and Medd says that a newly licensed massage therapist can always choose to work elsewhere when they graduate, though they forfeit the tuition reimbursement option that is a part of the employer sponsorship program, meaning the cost of massage school would be their responsibility.
Many of M|Power's employer partners are franchise owners, and Medd understands how often franchises receive unfavorable career recommendations. "But they are willing to help students with tuition and offer a real entry-level opportunity with a full book of business, which can be a game changer for someone looking to get into the profession," he adds.
When sourcing educators, M|Power again looks to COMTA for guidance, following the COMTA Endorsed Curriculum standards as they relate to selecting instructors. "We gather feedback from students about the effectiveness of instructors to ensure the ongoing quality of instruction," Medd says.
The company also employs massage therapy educators internally, two of whom are Regional Directors responsible for M|Power's massage programs, including ongoing curriculum development, learning management systems best practices, and leading both M|Power's team of instructors and helping their partner instructors.
Massage Education Online: What is Appropriate and Doable?
The pandemic brought the issue of online massage education front and center as many schools navigated temporary closures. Questions around what material could effectively be taught online were being regularly asked, and there were many who had thoughts on the topic.
For M|Power, the answer is obviously "yes," or, more accurately, "yes, and …"
"Most of the didactic or lecture-based theory content is taught online," says Robin Anderson, Regional Director of Education/Accreditation and Regulatory Management with M|Power. "Courses like anatomy & physiology, pathology, business, ethics and some kinesiology are delivered through our learning management system."
Hands-on massage skills like technique delivery, draping, body mechanics, assessment and lots of time to practice—along with clinical practicum when skills courses are completed—are all done in-person.
See Also: What To Know About Massage Therapy CE Requirement Changes
"When the students attend in-person lab sessions, their lab instructor also reviews material to tie what's learned online to the bodywork skills where appropriate," Anderson says. "The online theory courses combined with lab practice and clinical practicum delivered in-person are what make our program a hybrid or blended learning delivery model."
Decisions regarding what material might best suit an online platform and education that needs to be in-person—including how much of a person's education can occur online—are navigated with the help of COMTA's educational competencies, which outline both what can be taught online and how much can be taught online. "Some of our partners have gone so far as to get their curriculum endorsed by COMTA," Anderson explains, "and we believe that it should be the standard for all massage therapy educational programs and schools to follow nationwide."
Anderson, too, points to the innovations that have happened in online education, but also wants people to know that teaching via video conferencing is not the same as online education. "We're basically doing a simulcast of an in-person lecture, except you can listen from your own home or remote location," she says. A simulcast does not have the same kind of interaction as an in-person class group, Anderson admits, but questions and comments can be made in real-time, and students can review the content as frequently as suits them.
"Students can review recorded lecture videos as many times as they like," she explains. "Students also benefit from seeing all of their classmates' written responses in a discussion board, as well as other online activity that may spark more critical thinking, not to mention those who are shy about speaking up in class often participate and engage more with classmates online rather than staying silent." Though anecdotal, Anderson says she has seen some students both perform and retain concepts better in some content areas when content is delivered in an asynchronous online format using a discussion board activity or online gamification.
Like Medd, Anderson concedes that a hybrid model of massage education will not be for every student, and that's OK, she says. "But if it can be used to produce better learning outcomes and meet program objectives, then it can benefit massage therapy education," she adds. "Online learning takes some real skills in instructional design and some familiarity with educational technology in order to create content with solid learning outcomes. We do that here at M|Power."
Share Your Thoughts With Us!
What do you think?: Is massage education ready for a hybrid model? Email us your thoughts!