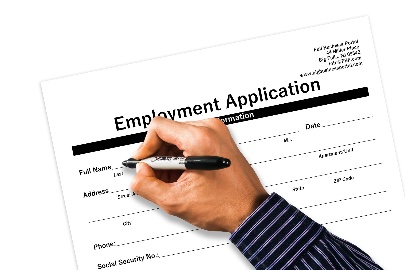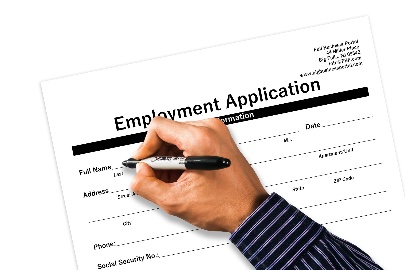 What's Happening with Hiring? Employment Trends in the Massage Profession
What's Happening with Hiring? Employment Trends in the Massage Profession
Across the nation, more and more businesses have a familiar sign hanging in their window: now hiring. Early in 2020, as the pandemic forced businesses closed and people were asked to shelter in place, employment became uncertain for many. Today, almost every industry finds itself navigating a new employment environment, one that finds employees considering their opportunities and employers needing to fill open positions.
The massage therapy profession is no different. Here, we look at massage therapy employment trends, what the data is saying about the current attitudes of both employees and employers, as well as the challenges and opportunities both are seeing in the massage therapy profession today.
By The Numbers: What's Changed in Massage Therapy Employment Since COVID?
When the pandemic started to temporarily close businesses, massage therapists, like so many other people across myriad professions, started to look for work outside of their chosen field. Some surveys on COVID and the massage profession conducted by the American Massage Therapy Association suggest that 16 percent of massage therapists did get a job outside of massage, though few permanently left the profession.
These same surveys suggest that 94 percent of massage therapists are back to practice and seeing approximately 86 percent of the number of clients in a week as they saw pre-pandemic. Some inflation in the overall economy is driving up prices on most goods and services, and many sole practitioners surveyed indicated they've started to increase their prices, though employers have been slow to increase wages, with about 16 percent of massage therapists reporting their wages have gone up.
Whether employee or sole practitioner, many massage therapists surveyed are seeing more job openings in their areas, with 60 percent of massage therapists seeing more openings in their area. Across multiple workplaces, as many as 87 percent of massage therapists have indicated they've noticed more job openings.
Surveys suggest movement between work environments is also occurring. Approximately 70 percent of massage therapists would look at moving to a new practice type in the coming months, with 37 percent considering opening their own practice and 31 percent looking to practice massage therapy in a medical or health care environment. More than 90 percent of franchise employees are looking to change work environments in the next few months.
Booming Demand for Massage Means Employers are Looking to Hire More Massage Therapists
David Brown, President of Elements Massage Alderwood in Lynwood, WA, says demand for massage therapy is definitely outpacing the number of massage therapists he's able to hire. "Our therapists were booked 99 percent of the time for the quarter ending June 30, 2021," he explains. "We're not even close to fully staffed. I could easily hire five or more massage therapists to meet demand and still have turnaways."
Dr. Jason Seibel, DSc, founder of the Performance Management Group and owner of seven Massage Envy locations in Richmond and Northern Virginia, says the only reason his business continues to be off by between 15 and 17 percent—back from the 18 to 23 percent he was off at the height of COVID—is because he can't hire enough massage therapists. "Quite frankly, the only reason our business is off is because I don't have enough service providers. I can hire 50 to 80 people today," he says. "In fact, I'm worried because I don't have enough service providers and part of what happened in the industry is that when COVID hit, people used that time to reset their lives and left the industry. So, now we have this big void."
As with most every industry, being in demand does give employees a certain amount of leverage, and Brown is feeling that pinch. "It's been very difficult to hire," he says. "Due to the shortage of therapists, they are requesting more benefits and pay—and they're worth it." The problem, Brown describes, is balancing what massage therapists want, what consumers will pay and a massage practice's need to remain profitable.
Seibel, however, sees jobs paying $25 and $35 per hour sit empty, too, so doesn't think that hiring issues are completely about pay. "Another perspective to this is that people learned they can live below their means," he says. "They don't need all the 'stuff,' and some have decided they're going to reimagine how they want to come back to work."
For example, Seibel had several employees who used to work 35 hours per week tell him they only wanted to work 25 hours per week going forward. "At the end of the day, I don't know anyone who has enough service providers," he explains. "Every single one of my competitors and myself can hire hundreds of people. The gap is pretty unbelievable." Spas and franchises often rely on new graduates to fill positions, as most experienced therapists move into being a sole practitioner once they get a few years of experience.
Both Brown and Seibel say the hiring gap is also compounded by some massage schools closing during the pandemic. "Our two major massage schools closed in the Seattle area," Brown says. "There are a few smaller independent schools still running, but the pipeline for new massage therapists coming into the industry has all but dried up, and that's going to have a significant impact on the massage industry, not just locally, but nationally."
Seibel has started to connect with schools and offer tuition reimbursement, as well as sponsoring prospective employees and referring them to local massage schools. "I have people who apply that don't have a massage license," he says. "So, they're great people to get into massage school and we've developed relationships with the schools where we refer them in."
What New Massage Therapists Need to Know When Looking for Employment
Brown encourages massage therapists just entering the profession to really consider culture when thinking about where they'd like to practice. "Work culture is paramount," he says. "Make sure the culture of where you are working is in alignment with your values. Find what fuels your passion. Is it treatment work in a clinical setting or more therapeutic work in a studio setting?"
Seibel's says his best service providers are those who spend time in the front of the house and get a fuller idea of how the entire business runs. "One of the biggest challenges of running a business is that the front of the house doesn't respect what goes on in the back of the house and the back of the house doesn't respect what goes on in the front of the house," he explains. "I've learned helping them understand what it's like for the front desk helps them appreciate what goes on and makes them a better service provider."
Like This Article? Keep Reading:
What To Know About Massage Therapy CE Requirement Changes
Expanding Access to Massage Therapy Through Federal Legislation