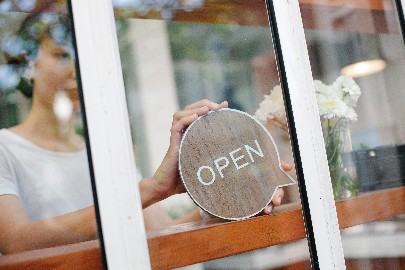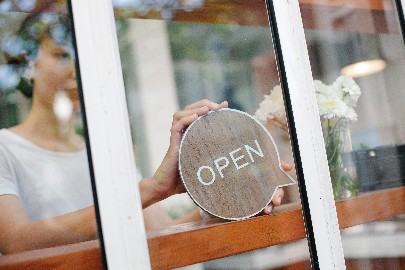 (Online Exclusive) Back to Practice: Massage Rebounds Summer 2021
(Online Exclusive) Back to Practice: Massage Rebounds Summer 2021
A year of change, that's how most everybody will describe 2020 when we experienced a global pandemic that temporarily shut businesses, required people isolate and take extra precautions outdoors, and wear masks to help slow the spread. Business owners, massage therapists included, watched closely as both federal and state governments passed public safety measures that required they pivot quickly and adjust to the reality that life was going to be different, at least for a little while.
Today, both the CDC and state governments are cautiously loosening some of the restrictions they put in place at the start of the pandemic, and more and more massage therapists are getting back to practice. As of May 16, the CDC no longer recommends the use of masks for fully vaccinated individuals. And at the state level, more and more jurisdictions have removed practice restrictions for massage therapy.
What the Numbers Tell Us: How COVID Affected Massage Therapy Practices
Not surprisingly, 86 percent of massage therapists stopped practicing at some point in 2020, according to a 2020 AMTA survey on COVID-19 and massage. March and April 2020 were the months where ceasing practicing was the most prevalent, as most states started to issue restrictions on all businesses. During November 2020, AMTA survey results show that upward of 79 percent of massage therapists started getting back to practice. This number remained steady until February 2021. And the past several months have seen a bump to a new high of 94 percent returned to working as more massage therapists and their clients have gotten vaccinated and feel more comfortable with massage.
Going Deeper: Massage Therapists Talk About The Past Year
The pandemic hit Naomi Joy, a massage therapy in Reno, Nevada, just as she was opening up her own private practice. "I opened in January 2020 and closed two months later," she remembers, following government mandates. She was focusing specifically on those with end-of-life care needs, but found that reopening as restrictions started lifting just didn't make sense at this moment in time, so she moved from Las Vegas to Reno in August 2020 so she could continue working in massage therapy.
Donna Pizzuto, a massage therapist in Lexington, Kentucky, also closed because of COVID-19. "I closed for 18 weeks from March 2020 to August 2020," she explains. When Pizzuto started to reopen, she looked to the CDC and the Kentucky Department of Health for guidelines around safety, as well as following her own comfort levels. "Our last day was March 20, 2020," Michelle Roudebush, a massage therapist in La Fontaine, Indiana, remembers. State guidelines allowed her to reopen in May, but she stayed closed until the middle of June because of some medical procedures she need to have done that required she quarantine. "It just ended up being easier that way."
Stephanie Houston has a massage practice in Ashland, Oregon, and closed from the fourth week in March to the middle of May. "I closed during the pandemic as long as was mandated by the governor's office," she explains. As might be expected, there were some challenges as federal guidelines started to relax earlier in the pandemic, and when states quickly followed suit. Joy, for example, recalls how some clients resisted some of the new safety protocols, like mask requirements. "The federal or state mandates requiring masks be worn during a massage were a major objection for some clients," Joy recalls. "Especially those who didn't acknowledge COVID-19 as a legitimate risk."
Roudebush, who works in two different locations, one of which she shares with another massage therapist, also required masks and staggered appointments so few, if any, of her clients overlapped. "We also made the decision to reduce the number of clients we worked with on each day to minimize exposure," she adds. "Of course, wearing masks was the most obvious protocol in place," Houston says. "Cleaning became a much bigger factor in terms of time and diligence. I also chose to get air purifiers to help keep the room as clean as possible."
Roudebush also offers massage therapy in a hair salon, so was able to have her massage clients enter through the back door so they wouldn't have to walk through the entire salon to get to her treatment room. In both locations, she added a HEPA filtration unit and purchased non-permeable, machine washable face cradle covers. "I have a memory foam face cradle cushion that has a fabric cover, so I needed something that I could wash between each client," she says. "I found a 10-pack of barriers that have worked really well, and they have held up nicely.
Many of Pizzuto's clients receive regular massage—her practice is small and she doesn't take new clients—and found the protocols she added reassuring. "Before reopening, I informed my clients about the change in protocols, like waiting in their car for their appointment, having to wear a face covering and get their temperature taken, for example," she explains. "None objected and many expressed thanks." In fact, Pizzuto says, the trust her clients put in her to provide a safe environment for them increased the responsibility she felt to get tested regularly and be vigilant about any activities she did outside of work, which, she admits, weren't many.
The Shifting Landscape: The Massage Therapy Profession Today
The uncertainty the pandemic forced on many massage therapists shouldn't be understated. Joy closed her private practice and Pizzuto thought of doing the same during the months of shut down. "I debated closing for good," she says. "But, I didn't want to close on the pandemic's terms. I will close on my own terms, in my own time."
In the early days of the pandemic, Roudebush felt the guidance was too vague to be helpful. "There was no clear explanation of if the goal was to reduce one client's contact with another or if you were supposed to achieve complete air turnover in your treatment rooms," she says. "Also, a lot of it felt hypocritical in the sense that we were being told to stay six feet away from everyone, and yet, there is no way to do that when giving massage." Houston recalls some confusion plaguing the Oregon recommendations, too. "Many of them put massage therapists in the same category as hair salons," she says. "For example, we were first told we had to have removable smocks that had to be changed between clients."
Pizzuto continues to practice many of the protocols she put into place early on in reopening because she wants clear guidelines. "I have relaxed masking requirements inside my treatment room for fully vaccinated clients," she explains. "I, however, am still working with a face covering." She also feels like the increased awareness around disinfecting surfaces and air filtration will continue to be her standard.
"Even though I am vaccinated and most of my clients are, I still choose to wear a mask when working—especially when I'm at their head in close proximity to their face," Houston says. "To me, that feels the most respectful to my clients." Most of her clients are choosing not to wear masks during massage, Houston notes, though the latest news on COVID remains one of the top topics for conversation. "I have liked the fact that the pandemic caused me to be a bit more regimented with when I start appointments," Roudebush says. "Flexibility is wonderful, but sometimes too much of it can be chaotic. I've found better balance." Now that guidelines feel more clear around people who are fully vaccinated being able to do most things safely, Roudebush has allowed those clients to stop wearing face coverings. "It has been nice to be able to see people's faces, and massage faces, too," she adds
Houston took the opportunity to shift gears and focus solely on her private practice when Oregon started to reopen. "Before the pandemic, I worked part-time in my private practice and part-time at a massage clinic," she says. "Once things opened back up, I realized that I didn't feel comfortable going back to work at the clinic where the treatment rooms were shared by multiple therapists who may or may not have the same diligence about mask wearing and cleaning that I did." Joy has noticed a positive turn in her clients' attitudes as restrictions continue to lift. Always a fan of having a barrier over the table warmer and any cushion, Joy will continue practicing some of the safety protocols put in place as COVID-19 hit. "Aside from capacity limits increasing and social distance requirements decreasing," she adds.
A Year Like No Other: The Massage Profession's Path Forward
The silver lining, if there is one, is that COVID-19 taught massage therapists a great deal about themselves, and taught the broader community about the importance of touch. "I very much missed working hands-on with people, and I am grateful to be back at work, now in my 10th year of practicing massage," Joy says.
Joy leaned into her own sense resilience and flexibility, and in doing so found that massage therapy is valuable even when you can't work on your clients on your massage table. "When hands-on care is not an option for either client or massage therapist, we can still provide valuable support, be it directly online, via phone or through social media," Joy says. "We can educate our clients and provide them tips for self-care and empower them to maintain their wellness."
"I am resilient and a problem-solver," Roudebush echoes, describing how she sees herself more than one year into COVID. "I was able to turn that lens onto the pandemic and determine what the best course of action was for me. In a lot of ways, it will benefit me to continue on a similar trajectory post-pandemic."
As was common for many people, Houston also learned a few things about herself during the pandemic. "One is that I can hold space for those whose opinions and choices don't agree with mine," she explains. "That might sound simplistic and even obvious, but in a time where there is so much division, it can be easy to fall into judgement." For Roudebush, the pandemic also provided a reminder of the vulnerability of both massage therapists and the profession. "I see and know so many massage therapists who struggled financially, who did not have an emergency fund, who did not have disability insurance," she says. "The pandemic exposed so many foundational issues, not just with our profession, but so many others. There is a lot of work we need to do, both individually and collectively. For me, it meant that when I wanted to bring on another massage therapist, I wanted to do it as an employer/employee model so that I could offer her unemployment, retirement and a health savings plan. Those are safety nets we all need in place."
Joy is hopeful that massage therapy will continue to be more widely recognized as an important part of people's wellness, especially for people suffering from disease and chronic conditions, and those in hospice and palliative care. "I've always preferred to think of us as facilitators rather than 'healers,' as in doing so, we integrate ourselves into a larger community of health care providers vs. individual practitioners," she explains. "We need better relationships with insurance companies to get massage covered, even relaxation-oriented massage," Roudebush, explains. "People are stressed out and mental health is an issue. There are reports that demonstrate the monetary loss to businesses from decreased productivity resulting from stress, burnout and other personal issues that can be addressed with massage."
If consumer demand is any indication, massage therapy is increasingly valued by people who now better understand the value of hands-on work. "I let my clients know as soon as we received word that we could reopen with new protocols in place," Houston says. "I received an instant response from many who were desperate to get back in."
"I've gotten calls from several clients who I haven't seen for some time—sometimes years—that tell me that the physical isolation of the pandemic has affected how they think about massage as not just a treat now," Pizzuto explains. "Touch is essential to us all. Providing a warm welcome, a smile, an attentive ear, goes a long way in this profession, and may mean just as much as a quality therapeutic massage. We need each other. That's all. It's very simple."
Like This Article? Keep Reading:
The Debate Continues: Distance Learning For Entry-Level Massage Education
MTF Develops Evidence-Based Recommendations for Ergonomically Safe Massage Therapy Work