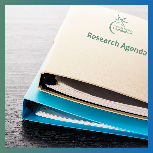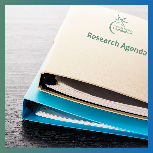 New Massage Therapy Foundation Research Agenda
New Massage Therapy Foundation Research Agenda
This article is written by Leisa Bellmore, MSc, ST, for the Massage Therapy Foundation.
The massage therapy foundation (MTF), created in 1990, has been a guiding force for the massage therapy profession. Through support for research, education, and community service, the MTF advances the knowledge and practice of massage therapy. To this end, the MTF has created a new Research Agenda to guide and grow the evidence base for massage therapy well into the future.
Why Research Agendas?
Research agendas have an important role in that they help identify areas of knowledge that are lacking and direct future scientific inquiry to achieve short- and long-term goals of an organization or profession1. Additionally, research agendas allow a profession to concentrate on developing and funding research in areas of practice and education that are integral to moving practice and professionalism forward2.
According to Niki Munk, PhD, LMT, of the MTF's Research Agenda Committee: "Our efforts on this massage research agenda are to provide guidance to researchers from any discipline as to what is important and reflective of the needs for our discipline."
Development of the New Research Agenda
The MTF first created a research agenda in 1999, the original of which included five goals, four pertaining to funding of studies in various areas and one relating to building a research infrastructure for the therapeutic massage profession. The focus was enhancing the understanding of how and why massage therapy works, how it is practiced, and how to best educate both therapists and researchers2. Over the years, substantial progress was made in relation to each of the five goals and the profession as a whole realized some significant development, which signaled it was time to re-evaluate the agenda to ensure the massage therapy profession's continued growth.
The MTF tasked a range of experts in the field to develop the new agenda, including researchers, educators, administrators, massage therapists, business owners, and allied health care practitioners. This collaborative effort was meant to root the advancement of massage therapy in evidence.
MTF's Research Agenda Committee reviewed the past agenda's goals, assessed the progress made in the massage therapy profession, and then reviewed existing research to identify gaps in the evidence base. Additionally, they considered the needs of the profession based on the current massage therapy landscape. All of these factors informed the areas of focus for the coming years.
The agenda was also developed to align with the strategic framework of the National Center for Complementary and Integrative Health, a division of the National Institutes of Health, which ensures we have a unified approach for moving the massage therapy profession forward.
Aims of the Research Agenda
The research agenda endeavors to support the work of all in the massage therapy community3. The identified objectives aim to direct the development and expansion of the evidence base required to advance the massage profession, improving client care, therapist and client health and well-being, education, and professional practice3.
This agenda provides direction for practitioners, organizations, researchers, and educators, as well as the MTF itself. "The Foundation hopes these research agenda topics will inspire project ideas for MTF research and community service grant submissions," explains Robin Miccio, MS, LMT, CEIM, of MTF's Research Agenda Committee.
The 2020 Research Agenda
The new agenda includes four overarching objectives that are also broken down into several goals. Each of these objectives includes thoughts on how each stakeholder group can contribute to both the progress of the specific goals identified within the research agenda and the profession as a whole.
Objective 1: Advance Fundamental Science and Methods Development3:
1. Advance our understanding of the mechanism of action of massage in managing acute and chronic conditions.
2. Further our understanding of mechanisms through which massage therapy impacts health and well-being, healing, and resiliency.
3. Develop and refine research tools and research methods for massage therapy techniques and for their integration into health care as an element of broader treatment plans.
4. Aid in transitioning research knowledge into clinical practice.
Objective 2: Improve Care for Health-Related Symptoms and Conditions3:
1. Progress our understanding of massage therapy treatments alone and as adjunct treatments.
2. Progress our understanding of massage therapy's effect on the transition from acute to chronic conditions.
3. Progress our understanding of massage therapy's effect on quality of life during treatment of chronic and acute conditions.
4. Conduct studies in multi-disciplinary clinical settings to examine the safety and effectiveness of massage therapy, including their integration within health care systems.
Objective 3: Foster Health Promotion, Cultivate Well-Being, and Support Disease Prevention3:
1. Study massage therapy's safety, efficacy, mechanisms of action, and cost-effectiveness as compared to and in conjunction with standard care. In particular, this will explore these areas as they relate to supporting physical and mental well-being and health resilience throughout the lifespan.
2. Explore the effects on client outcomes and resource management, including massage therapy in interdisciplinary health care environments.
3. Examine massage therapy's effectiveness in health and wellness promotion among a range of populations in the short-term and over the lifespan.
4. Support health equity and access to health care among marginalized populations.
5. Appraise the effects of regular massage therapy treatments on healthy populations.
6. Explore opportunities for research to explore massage therapy's safety, efficacy and cost-effectiveness in non-clinical settings, such as on-site, in work environments or in the community.
Objective 4: Support Establishment and Continuation of Educational Research Focused on Massage Therapy Pedagogy/Andragogy3:
1. Ascertain best practices to disseminate information to learners of varied education and cultural backgrounds.
2. Evaluate best practices for delivering massage therapy to promote practitioner wellness and career longevity.
3. Determine educational methods from other disciplines that may be of benefit to the massage therapy profession.
4. Cultivate and assess the most effective approaches for gathering resources on massage therapy for evidence-informed practice.
5. Establish the best means to enhance leadership and career development within the massage therapy profession.
Looking Forward Together
We encourage you to read the 2020 MTF research agenda. The significant work in developing this comprehensive document ensures that it will be a motivator for the continued growth and development of the massage therapy profession. Read the full agenda here.
References
1.Kennedy, AB. Next steps for the Massage Therapy Foundation research agenda. Int J Ther Massage Bodywk. 2020;13(4).
2.Porcino AJ. Advancing the therapeutic massage research agenda(s). Int J Ther Massage Bodywk. 2013;6(3):1–2.
3.Sefton JM, Dexheimer JM, Munk N, Miccio R, Kennedy AB, Cambron J, et al. A research agenda for the massage therapy profession: a report from the Massage Therapy Foundation. Int J Ther Massage Bodywk. 2020;13(4).
Check out these related articles:
Massage Therapy, Occupational Stress, And Emergency Medical Services Staff
How Massage Therapy Research Helps Advance the Profession