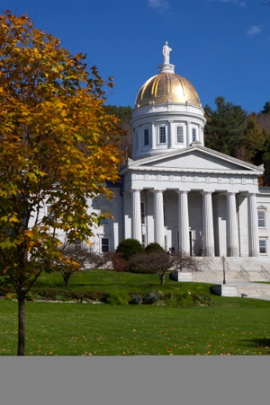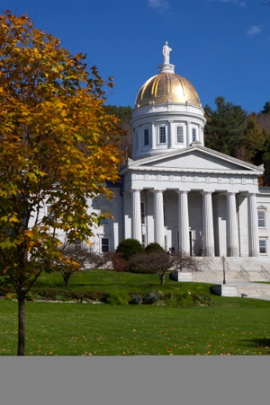 5 Top Legislative Stories of 2020
5 Top Legislative Stories of 2020
When the pandemic hit in the early months of 2020, most state and federal governments refocused their legislative agendas to address the economic and health challenges of COVID-19. Outreach to local, state and federal officials and agencies on the specific needs of massage therapists navigating the impact of the virus became top priorities for the massage profession, as well.
What 2020 continued to reinforce, however, was the inherent strength of the massage therapy profession, as well as the massage therapists who, together with industry stakeholders, continue to build on the profession's foundation—even in times of uncertainty. The work to advance the important role massage therapy can play in an integrated approach to pain management—and as a wellness tool to manage other chronic health conditions of clients—continues.
The massage therapy profession has made some significant strides in its government relations and advocacy work this past year. Here is an overview of some important actions from the last 12 months.
1. Congress Considers Support for Massage as a Non-Opioid Pain Management Therapy
Legislation to promote the use of non-pharmacological treatments for pain: The Non-Opioids Prevent Addiction in the Nation Act—or "NOPAIN Act" (H.R. 5172/S. 3067)—is intended to help increase patient access to massage therapy as a non-addictive, non-opioid approach to pain management. This bill has continued to attract a growing number of official supporters or "cosponsors," which may increase the odds of consideration for the bill to be re-introduced in a new Congress.
The American Massage Therapy Association (AMTA) provided input to ensure the bill would require the Center for Medicare & Medicaid Services (CMS) to take certain steps to enhance access to integrative therapies such as massage. Massage therapists also voiced support to their House and Senate members. More than 10,000 massage therapists reaching out to Congress on this Act alone.
2. Federal Agencies Explore Role of Massage Therapy for Pain Care
The Agency for Healthcare Research and Quality (AHRQ ) issued a request for more data concerning "Treatments for Acute Pain: A Systematic Review." This systematic review assessed the comparative effectiveness of treatments and harms of opioid and non-opioid treatments for surgical and nonsurgical pain related to eight acute pain conditions (back pain, neck pain, other musculoskeletal pain, neuropathic pain, postoperative pain after discharge, dental pain, kidney stones, and sickle cell crisis). The intended audience includes the CDC, policy and decision-makers, and clinicians who treat pain. AMTA and partner organizations from the integrative care community submitted relevant research supporting the efficacy of massage and other non-opioid therapies.
Additionally, the Centers for Disease Control & Prevention (CDC) held stakeholder sessions to develop new guidelines for pain. AMTA and other stakeholder groups urged the CDC to include massage therapy in its updated guidelines and the CDC indicated they have heard from the massage community and are actively considering their suggestions. The Centers for Medicare & Medicaid Services (CMS) held public "listening sessions" on the inclusion of integrative therapies for pain. Corresponding research on the efficacy and importance of massage therapy for pain was submitted to be considered by the CMS.
3. Health Care Coalitions Support Massage Therapy in National Policies
The Alliance to Advance Comprehensive Integrative Pain Management (AACIPM) held two events that included robust discussions of the value and effectiveness of massage therapy for pain. Douglas Nelson, President of the Massage Therapy Foundation, represented the profession in one of the discussions. (Read more about his experiences at the conference on page 9.)
The U.S. Pain Foundation conducted a survey of 1,581 people with pain to better understand barriers to individualized, multidisciplinary care. Their report indicated that massage therapy is considered the number one most sought after therapy for pain. Cost and lack of coverage were both considered barriers to accessing care. AMTA, along with more than 20 national coalition organizations, sent a sign-on letter to the House Energy & Commerce committee encouraging them to refocus efforts on massage therapy in 2021 on behalf of integrative care. Among the information provided, the letter urged the E&C committee to:
Require the Department of Health and Human Services (HHS) and relevant agencies to update federal policies and educational materials to include multidisciplinary pain management (including massage therapy) and the Task Force's Pain Management Toolkit as best practices to treat acute and chronic pain.
Direct HHS to conduct a publicawareness and educational campaign to inform Americans about the differences between acute and chronic pain and the wide range of evidence-based non-opioid treatment options included in the Task Force report, such as massage therapy, therapeutic exercise, innovative medical devices and behavioral therapy.
Direct HHS to share the Task Force report and key findings nationwide to state public health departments, licensing boards and medical societies.
4. Presidential Executive Order Highlights Massage Therapy in Health Care
On October 3, 2020, the President signed Executive Order 13890 (Protecting and Improving Medicare for Our Nation's Seniors). Executive Orders do not provide any new benefits or change existing law, but they are considered a public statement reinforcing the administration's policies in an area. Executive Order 13890 appears to be one of the first times massage therapy has been specifically called out and endorsed in a document from the White House. The order stated, "new Medicare Advantage supplemental benefits have helped seniors stay safe in their homes, improved respite care for caregivers, and provided transportation, more in-home support services and assistance, and non-opioid pain management alternatives like therapeutic massages."
5. State Legislation Moves Forward to Advance and Protect Massage Therapy
On October 12, 2020, Vermont Governor Phil Scott signed Senate Bill 220. With this news, Vermont became the 47th state (including the District of Columbia, Puerto Rico, and the U.S. Virgin Islands) to legally recognize massage therapy. The law provides a registration process for massage therapists in the state and creates advisor appointees to the State's Office of Professional Regulation (massage therapists, bodyworkers and touch professionals), as well as another layer of public protection.
Kansas and Minnesota introduced draft legislation to regulate the profession of massage therapy. These states are still unlicensed, but the legislation is a new step forward toward statewide regulation of the massage therapy profession. Casper, Wyoming and Sartell, Minnesota, proposed massage therapy orders that would have had negative impacts on the practice of massage therapy because these states do not have statewide licensing/standards. With swift grassroots outreach from massage therapists, these municipalities modified their language to be more in line with nationally industry-accepted standards.
Check out these related articles: