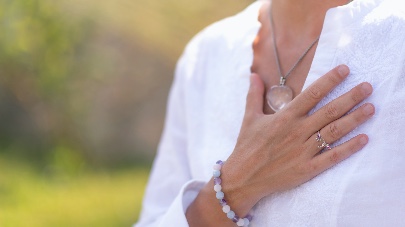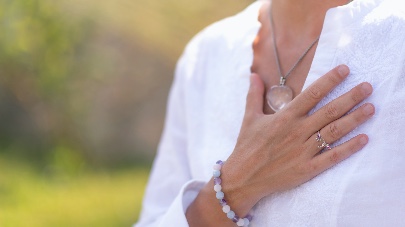 For massage therapists juggling work, family, and back to school season, the global pandemic has focused more attention on creating schedules that prioritize work/life balance.
We asked massage therapists how they manage their many personal and professional commitments. These are a few of their stories:
Nicole Tellez, LMT, Bensenville, Illinois
If you are an employee, talk to your boss to help accommodate your schedule. If you own your own business, let your clients know you have to shift things around temporarily. One of the biggest pros of being a massage therapist is the flexibility in schedule. Changing my schedule was an absolute huge relief for me. It allowed me to commit to my personal and work commitments without any inconveniences.
As stress and anxiety have heightened, what I want to strongly avoid is exhausting myself and adding more stress to my family. Trading massages with my coworkers has helpedboth financially and mentally. I do yoga a few times a week. If I only have 10 minutes to myself, I pop on YouTube and search "10-minute yoga" to try and get the most out of it. The gym that I go to is open 24-hours, which is a great relief for me if I need to pop in for a quick workout anytime of the day.
The best strategy that has helped me is taking one day off from everything. I dedicate every Sunday to myself and my children. I turn off my phone, stay off social media, lounge around. I sleep in an extra hour or take power naps throughout the day, and catch up on shows I missed. As things change around us, we must go with change and continue moving forward.
Elizabeth Cain, LMT, Indianapolis
I know that God has a plan and will never put me in a situation he knows I couldn't handle. I believe in being a servant leader. I am humbled and blessed to be able to do what I love and know that I'm changing lives for the better. Also, never stay comfortable with where you are. This industry, like all health industries, constantly changes and it's crucial to stay in the know in order to stay ahead for your clients and business.
Create time for yourself. Not only do you need it, but you deserve it! I find that running and hot vinyasa keeps my mind sane. It's my "me" time. I can decompress and focus on something other than potty training my son, swimming lessons, clients' chief complaints, SOAP notes, marketing, accounting and so on.
Remind yourself of your purpose and priorities. It's an amazing feeling when you find your purpose in life. However, you also need to keep your priorities in mind. My family always comes before my career. Always! I'm blessed to schedule my own hours, which helps balance my personal and professional life. But let's face it, things happen. There are days that I have to cancel all my appointments. Fortunately, my clients understand.
Christopher V. Jones, MS, LMT, BCTMB, Fitchburg, Massachusetts
My family always comes before my career obligations, no exceptions. Open communication with my family members, especially my spouse, allows all of us to fulfill our professional obligations while also balancing personal needs and commitments. Having clear and firm boundaries around my work life assures that neither I, nor members of my family, are left in limbo or without support. The most difficult lesson in this process, for me, has been learning and accepting that saying "no" is a complete sentence and its use should not come with any dose of guilt.
Shania Sonneville, LMT, Victor, New York
I have two boys, ages six and nine. I opened my own sports-based massage therapy practice in July, a goal I've had since I began my professional career as a licensed massage therapist in 2006. I am also a National Safety Certified Gymnastics coach through USA Gymnastics and coach a competitive girls team. During the COVID-19 shut-down I learned a lot and tried to always keep a positive outlook. We shut down everything for four months, but then we opened up again and there was a light at the end of the tunnel. Here are some of my strategies that helped me juggle personal and professional commitments.
My best advice: Be flexible and adapt. Be creative and explore different ways to engage your clients on a regular basis. Find additional training opportunities in your state that allow you to help your clients virtually. Now is a good time to explore additional training in yoga, mobility or corrective exercise and get certified. There are so many ways you can help and stay interactive even without touch. I have done online emergency consultations via Zoom and Facebook. Technology opens a door to help clients that are not only quarantined but also unable to get to you.
Let go of expectations and accept that we do not always have absolute control over everything and that's OK. Our professional standards are changing right before our very eyes and we are living it. As massage therapists, our scope has never begun to be more defined than right now. We are practitioners, we are health care providers, and caretakers—never forget how important your touch and connections are.
Mandy Root, LMT, Texas
I am a licensed massage therapist with four kids at home doing online schooling, ranging from a first grader to a senior in high school. My No. 1 tip is to make self-care a priority, even if it's only 10 minutes a day. Sometimes, that is literally all the time I get to myself, but it really helps! I'm lucky to have a manager that gives me some flexibility when it comes to my work schedule, and I am able to work when my kids are finished with the school day, or on weekends when they aren't in school.
Because my days are now consumed with monitoring my kids and keeping them on track, I don't have time to be cleaning all the time. I've learned that it's OK if all the household chores don't get done in one day. My hubby is in the military and is often gone, so we make family time a priority, which means no phones, no laptops, no electronic devices at all!
Check out these related articles:
Finding the Meaning in Your Work