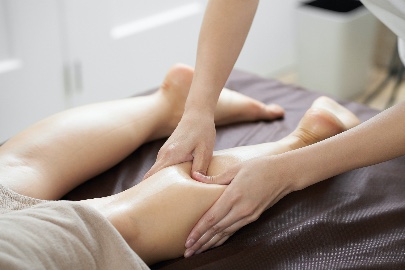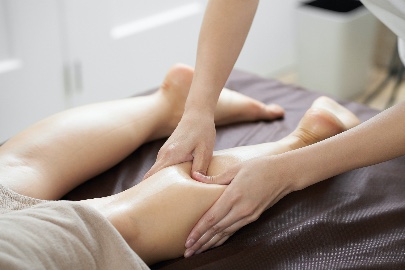 Suppliers across the country have seen a shift in operations from business as usual to a more covid-19 centric approach for the last six months. This shift is especially true in the massage therapy profession as massage therapists rely heavily on products to be switched out constantly within all facets of their practice space.
During COVID-19, Massage Warehouse saw an increase of sales as massage therapists stocked up on various supplies and equipment. We spoke with Massage Warehouse to gain further insight into their strategy during this time, and what plans they have for the future as massage therapists continue to need products.
Massage Today: How are you and Massage Warehouse employees holding up during this time?
Massage Warehouse: We are all doing as well as possible under the circumstances. Most of our employees have opted to work remotely at this time to help alleviate the head count within the office and keep infection risk as low as possible.
MT: Have you implemented any changes in shipping and packaging practices since the pandemic?
MW: All of our warehouse employees that handle customer merchandise are wearing masks and gloves to protect themselves and our customers. We are shipping much more liquid, in the way of cleaners and hand sanitizers; there's a certain layer of additional protection required to make sure products arrive intact to our customers.
MT: Have you seen any changes in buying habits since COVID-19?
MW: Our smaller, independently owned customers are buying just-in-time and smaller orders, overall. It's been common for those to buy solely on needs of operation versus more splurge purchases.
MT: What product or product categories have been selling the best? Any trends that surprised you?
MW: We have definitely noticed that our orders consist of much more personal protective equipment (PPE) compared to last year. We would consider surface cleaners, hand sanitizers, masks, gowns, gloves and table protectors all PPE.I think one surprising trend is the impact of COVID-19 on linen purchases. It makes sense when you sit back and think about how the right way to eliminate any risk of infection between clients is to strip the massage table down entirely. Customers are finding they need two to four times their normal inventory of sheets and blankets to make this change effective.
MT: How has the overall inventory been affected by the pandemic?
MW: It's the classic case of supply and demand. Those PPE items are hard to keep on shelves whereas all the non-necessary items are sitting on the shelves a little longer than we're accustomed to seeing during normal business operations. Any item that goes into the production or packaging of hand sanitizer and disinfectants is still hard to source.
MT: Are there any products or product categories that have been delayed due to supply chain issues? How have you been addressing these delays with customers?
MW: Gloves have been our largest point of contention, followed closely by fitted table protective covers. We are trying to only offer products that are in stock or have realistic estimated delivery dates from manufacturers.
Table protective covers are made to order, and taking much longer than anyone would like to see from time of order to customer fulfillment. Our internal team pushes as much data as we have to our website to try and keep customers informed, as well as pushing additional email updates.
MT: With state and federal requirements around safety measures and protocols, are there products that are regularly selling out at Massage Warehouse? Are there products you have trouble stocking?
MW: Disinfectants, particularly surface wipes, are hard to keep in stock for any length of time. Isopropyl alcohol has had very volatile pricing and availability because there is such an increased need for hand sanitizer in the market.
MT: How have wait times been affected by the pandemic specifically for online orders and shipments, if at all?
MW: Our processing time for orders shipping out of our warehouse have grown like much of the distribution industry. We have added warehouse staff and extended hours for the last several weeks, but the number of orders in our warehouse each day remains higher than our historical average. It's a good problem to have as long as our customers understand the impact of the delays means they need to order a little earlier than they have in the past.
MT: Is there anything you would like to tell Massage Warehouse customers?
MW: We appreciate your time and dedication to us in your hour of need. It is not lost upon us that many of you need these orders to continue working and provide for your families. Our staff understands the importance in providing the best service and support possible during these uncertain times.
MT: A year from now, where do you see Massage Warehouse? What are your hopes for the massage therapy profession?
MW: A year from now, it would be great to see Massage Warehouse focusing on our fall/winter catalogs, thinking about holiday treatment protocols, and getting back into the seasonality of business.
It's our hope that massage schools can continue to see new student enrollment at pre-COVID levels and employment opportunities for massage therapists to recover both financially and in abundance.
Visit Massage Warehouse's website for more information.