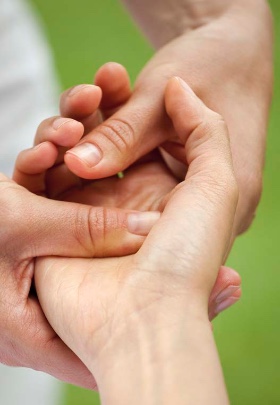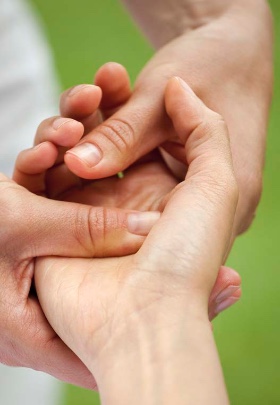 In today's ever-changing climate amid COVID-19, many of us have been forced to self-quarantine and reflect on what comes next for our careers, our businesses and our profession. As we transition back to "normal" as government decrees are lifted and restrictions lessen, it will be more important than ever before that we find ways to reassure clients, the health care community and employers of our commitment to higher standards.
If you have been looking for a concrete way to demonstrate your valuable knowledge and skill set—as well as a commitment to higher standards, continued education and effective communication—now has never been a better time to invest in yourself by becoming board certified. Board certification in Therapeutic Massage and Bodywork (BCTMB®) is the highest credential within the massage therapy and bodywork profession. Choosing to become board certified demonstrates your advanced assessment and critical thinking abilities, as well as provides instant credibility to clients and employers.
Below, we explore a few of these many tangible benefits in greater detail.
1. Earn the Credential Clients Want
In a 2018 Zogby Consumer Survey, over 80 percent of clients cited board certification as a desired qualification when seeking a massage therapist. Additionally, as COVID-19 restrictions are lifted, it is likely people will seek massage therapists with a demonstrated commitment to higher standards.
2. Seamlessly Integrate with Other Health Care Providers
Regardless of your desired work setting, it is likely you will encounter a client who presents a serious pathology at some point in your career—requiring you to work alongside doctors, nurses, and other medical specialists to help the client achieve a successful outcome. Board certification demonstrates your proven understanding of current massage therapy research, your ability to work with other health care providers, and your mastery of medical terminology.
Ryan Hoyme, BCTMB, shared his experience since becoming board certified in 2014: "I work as part of a health care team at a hospital. Being NCBTMB board certified was a requirement for the position. Every day, I constantly communicate with nurses and doctors about their patients—they rely on me and my expertise to determine if patients can receive a massage or not. Many times, I have to respectfully educate them about why a patient should not receive massage due to various contraindications. Board certification helped me become eligible for the job, and it has helped motivate me in so many ways. I am a better therapist for my clients because of it, and it has boosted my credibility with my fellow health care workers."
3. Demonstrate Your Ability to Effectively Assess & Communicate
By passing the board certification exam, you demonstrate both that you can approach each massage session with a well-rounded, assessment-based approach and have the necessary skills to communicate that approach to clients and other health care providers.
As COVID-19 restrictions are lifted across the country, it is more important than ever that we pursue continuing education, demonstrate abilities, and effectively communicate the importance of credentials to returning and prospective clients. Credentials help us to build further trust with clients by showing them that we have advanced expertise and are committed to staying current on the most effective massage practices.
4. Connect with A High-Quality Continuing Education Network
By choosing to become board certified, you empower yourself with endless opportunities to connect with thousands of qualified educators—including the profession's most well-known names—through NCBTMB's extensive Approved Provider (AP) Program. As you strive to complete required continuing education each renewal cycle, selecting NCBTMB AP courses ensures you keep up with the latest massage research in course formats, locations and subject matters most relevant to you.
Many NCBTMB AP's have creatively transitioned live courses into exciting live webinar or home study courses to ensure continued advancement of the profession amid COVID-19 restrictions. Additionally, many free continuing education opportunities are available through AMTA and others. Visit NCBTMB's website for more information.
5. Prepare for Long-Term Success
As we all learn to navigate life post-COVID, the health care community will seek massage therapists with demonstrated skill sets and a commitment to a higher standard—opening the door to potential career opportunities in a variety of settings. Choosing to become board certified demonstrates your ability to "fit the bill" for those seeking top-notch care. And, perhaps of more importance, all the work you put into earning the credential helps you gain the confidence to seek out and ask for those future opportunities. Board certification will help to contribute to your long-term success.
Nancy Dail, BA, BCTMB, LMT, shared her thoughts on achieving board certification: "Being board certified is much more than having a credential at the end of your name. It is an opportunity to develop your career, to pursue continuing education, support your therapeutic practice, and to network with peers. Board certification will support your future in massage therapy!"
Resources for Board Certification Exam Prep
NCBTMB has a handful of downloadable resources available to help you get started on your path to board certification, including a complete BCETMB breakdown, reference list, and online practice exam. A Candidate Handbook—listing all pertinent information regarding the credential—is also available.
Have questions or want more information? Watch NCBTMB's free webinars about board certification on their YouTube channel. To learn more visit NCBTMB's website.
Next Steps
If you are interested in pursuing board certification, you must meet a few simple requirements:
-Graduate from an NCBTMB assigned school or submit a Portfolio Review*.
-Provide verification of legal practice in your state/jurisdiction (e.g. a massage license).
-Pass a criminal background check (performed by NCBTMB).
-Pass the board certification exam and agree to uphold NCBTMB's Standards of Practice & Code of Ethics.
-The total cost to apply for board certification is $275. Portfolio review is an additional $75 fee, if applicable.
For more information on the board certification requirements, or to apply, visit NCBTMB's website. Invest in your career during this time— research, prepare, and test for board certification. What are you waiting for?
*If you did not graduate from an NCBTMB Assigned School, or completed international training, you must apply via Portfolio Review. Download the BCTMB® Portfolio Review Handbook for complete details.
Check out these related articles:
How the Strengthened Board Certification Exam Benefits the Profession
NCBTMB Spotlight: an Interview with Portia B. Resnick